Government to force ISPs to choke P2P file-sharers
The government is to speed up the introduction of technical measures to stop online piracy, which it says is costing creative industries too much money.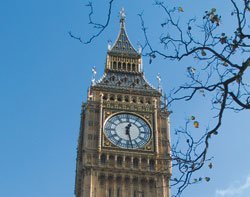 The government is to speed up the introduction of technical measures to stop online piracy, which it says is costing creative industries too much money.

Download this free guide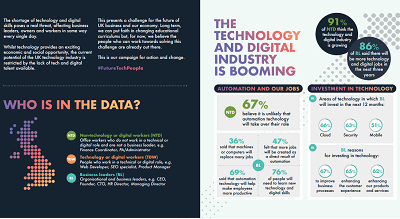 Infographic: How to future-proof UK technology
There is no doubt that the technology industry is booming right now, bringing with it exciting social and economic opportunities. However, there is a real fear that the UK industry may be stunted due to the lack of talent available. This e-guide helps to break down the future fears and expectations of dozens of business leaders and tech workers.
The government wants to force internet service providers (ISPs) to act against repeat infringers by blocking their access to download sites, reducing their broadband speeds, or by suspending their internet accounts.
Previous proposals meant Ofcom would conduct a detailed study to ascertain what technical measures were required, with them coming into effect in 2012.
"The government has now reached the view that this might be too long to wait, given the pressure put on the creative industries by piracy," the Department for Business, Innovation & Skills, said in a statement today.
The Sunday Times reported on 16 August that business secretary Peter Mandelson had ordered the move after a dinner with David Geffen, a Hollywood billionaire who founded Asylum Records and co-founded the DreamWorks movie production house with Steven Spielberg. Geffen is a long term outspoken critic of file sharing.
The Department for Business, Innovation & Skills today sought public comment on its views prior to including this power in the forthcoming Digital Economy Bill. This would allow the secretary of state to direct Ofcom to introduce technical measures to clamp down on piracy if necessary.
Malcolm Hutty, spokesman for the London Internet Exchange and for EuroISPA, the European association of ISPs, said the government changing its proposals in mid-consultation was "obviously bad practice".
"Doing so over the summer break makes it especially difficult for industry to assemble comments on the merits of the proposal," he said.
Hutty said the change itself seemed designed to replace Ofcom's independent and objective assessment with a rushed political decision.
"Some of the technical options mentioned could do real harm to all businesses that rely on the internet, for the sake of protecting the record companies' obsolete business model," he said.
Monica Horten, the iptegrity blogger who is studying the evolution of European telecom legislation, said the measures involve the application of network filtering and deep packet inspection technology.
"They clearly contravene the EU Telecoms Package Amendment 138 which states that users may not be sanctioned without a court judgement," she said. "Specifically, Amendment 138 says that users rights to freedom of expression may not be restricted without a prior judicial ruling.
The government also proposed that some costs, such as the operating costs of sending out notifications and Ofcom's costs as the regulator, should be shared equally between ISPs and rights holders.
The details are contained in an explanatory note on file-sharing and complements its Digital Britain implementation plan.
Closing date for responses is 29 September.
Read more on IT legislation and regulation