What competition means for Cornwall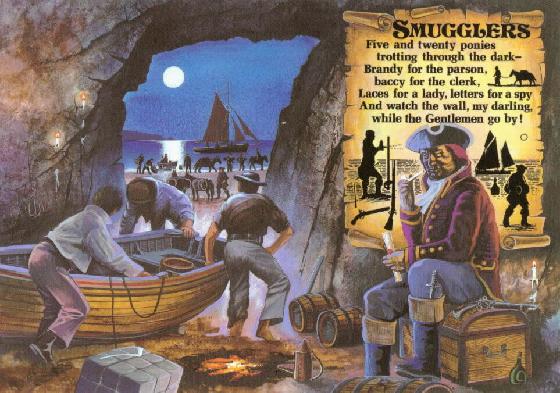 As Cornwall Council leader Alec Robertson faces a vote of no-confidence today over plans to outsource £800m of public services, the proposals are looking weaker than a my-dog-ate-it excuse for missing school homework.
Ruling councillors and executives have resorted to dubious justifications for the deal as it has come under increasing scrutiny from people demanding answers to the simple question: why do it?
There might be very good reasons why Cornwall's Council and health Trusts should shove their revenue, benefits, human resources, contact centre, libraries and some frontline care services into a profit-making venture with an IT outsourcer. There might be good reason why Cornwall should take only a minority stake in the venture, even though it will use its own cheap credit lines to finance the deal.
But Cornwall hasn't given them. Its reticence does of course hide a much bigger story than the one it's giving councillors.
Since Cornwall is transferring its public resources to a private vehicle (commanded by whichever of BT or CSC wins the bid) it's going to be operating in a market where it will have to fight, dog-eat-dog for survival. But the council has not even produced a market forecast. Councillors scrutinising the deal have not been told how Cornwall thinks it might manage in competition with other local authorities that are also launching backoffice corporations.
Such forethought is more important than ever since Southwest One, a similar outsource venture in nearby Somerset, ran into serious trouble this year.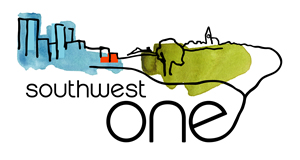 Booty
What happens when Cornwall Council Corp goes head to head with Southwest One? Might Cornwall Corp be so successful that it puts Somerset out of business?
It sounds absurd but this is the game these local authorities have got themselves into: the aggressive business of backoffice outsourcing, where prices get slashed and jobs get sent overseas. Outsourcing is one thing. Going into outsourcing is quite another.
It is the sort of world in which Cornwall Corp might crush Somerset Inc in open competition, and then celebrate when it wins the contract to do social services to the unemployed call-centre workers that subsequently flood the soup kitchens and underpasses of Yeovil.
It is a heartless world in which there is no public accountability. It is the sort of world in which some fat-cat BT executive might use the money he makes running Yeovil social services to buy a dainty little cottage overlooking the sea in St.Ives, his preferred location ever since Somerset got so full of scummy, out of work no-hopers from Southwest One.
Yet Somerset might actually turn its troubled Southwest One venture round. It might annihilate Cornwall Corp before it even gets off the ground, beating it to every contract with outsourcing councils up and down the country.
Somerset might then open an office in Truro, in a sort of corporate takeover of council services. Or it might keep all the jobs in Somerset, and manage Cornwall remotely like a digital Queen Victoria administering an overseas Empire of primitive peoples. Somerset could sell Cornwall Corp's premises off as holiday lets.
But this new market for privatised council services won't just be Somerset and Cornwall in a bloody fight to the death. Other public bodies around the country are going on the game as well.
The most glaring question, after who will reign supreme, is therefore one that the public authorities behind these ventures have been most unwilling to answer: how much business must their backoffice spin-offs generate before they become viable, so they don't end up like Southwest One.
How much business must they generate before they turn a profit? How many other councils must they do backoffice outsource deals with so they can attain these targets? How many assimilated council backoffices does it take to make a privatisation work? And how many corporate council spin-offs can the market take before it becomes saturated?
Cornwall has not even shown councillors the proposed business plans. Its Single Issue Panel, tasked especially with scrutinising the deal, is negotiating terms to see the details. They expect to be let into a locked room where they can see the documents for an allotted time but will not be permitted to make notes or take anything away.
That may explain why the deal's advocates have been able to talk it up with nonsense statements.
That's what Councillor Steve Double, portfolio holder for the Cornwall outsource, sounded like he was doing when on 26 September he wrote fellow councillors an urgent email rebuttal to points raised by critics.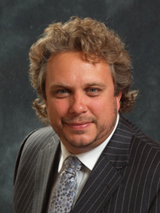 Double had been put in an awkward spot by Southwest One. Somerset had intended its venture to do the backoffices for public authorities across the whole of South West England. It failed. Somerset's backoffice venture subsequently went stale. Southwest One is now said with emphasis on the second word.
Ahoy
Cornwall would be different, Double told his fellow councillors.
Cornwall's backoffice company was going to pitch for business from councils in London and the South East. Its horizons weren't limited to the West country. It was going into the TeleHealth business as well – the business of using a computer system to remotely administer health and social care. It had one eye on the future and one eye on national triumph.
"All of this makes the context completely different from SouthWestOne where IBM was hoped to sell services to other South West Councils," said Double.
Southwest One had in fact broadened its own horizons this year too, after it nearly went bankrupt.
It is now pitching for backoffice business from councils all over the country, like Cornwall proposes to do. It is desperate to make up nearly £60m of losses. IBM, its parent, is desperate to recover some £60m of accumulated debt and other credit lines. The competition will be tough.
It may therefore be too soon to talk of a carve up. But the TeleHealth bit of Cornwall's proposal (the shiniest bauble ever since it was tacked onto the proposal, after the council Cabinet approved the outsource in July 2011) has given Cornwall Corp a unique selling point among other privatising councils.
TeleHealth
The plan for a Cornwall TeleHealth Corp has also lent a chimera of credence to the idea that the venture will bring jobs to Cornwall.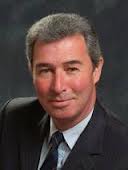 Robertson guaranteed it would produce 500 jobs. The jobs have not yet been guaranteed by either of the suppliers. But they will apparently be guaranteed when they do guarantee them, presumably in a manner that can be depended upon.
Cornwall TeleHealth Corp will also be a boon of special significance for its outsource supplier, no matter which of BT or CSC win the business.
This pair were responsible for the disastrous NHS records system called the National Programme for IT. They may have been slow to deliver it (five years late, it is not yet finished) but they have moved quickly now there's new public assets up for grabs.
Cornwall will give them a way to resell their NHS systems into local government. NHS health records will be allied with social security records in the Cornwall system. It will become the fulcrum of health integration with social security, as well as benefits and other public services.
Yet why Cornwall can't do TeleHealth itself, and then pay these suppliers simply to supply, is another matter to which the Single Issue Panel has not yet been privy.
Cornwall's entire NHS has got behind the scheme, including the Kernow Clinical Commissioning Group, which will take over from the existing Primary Care Trust when the coalition government's plan to "devolve" the NHS in 2013 to those privateers more commonly known with inexplicable affection as GPs.
Cornwall has also failed to communicate why it needs to give its outsource supplier a controlling 51 per cent interest in its services.
The county could use its own cheap credit lines to finance its own TeleHealth, or to restructure its own services. But Cornwall didn't attempt to develop such an idea into a proposal that could be given serious consideration alongside the outsource. Nor did it develop the other options that first made the outsource idea look less threatening when they were put alongside it on the table, briefly, in 2011.
Lavery
Why indeed had Cornwall not opted to do this all in-house, asked independent councillor Mark Kaczmarek in Cornwall's Cabinet meeting in July.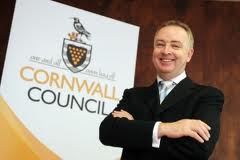 Cornwall chief executive Kevin Lavery, once head of local government for BT, and a career, supply-side advocate of privatisation, said the council should put its services into a commercial venture because only a commercial venture could behave like a commercial venture. He used the proposal to justify itself on its own terms.
"An 'in-house' option would not be in a position to offer the commercial skills which a private sector partner could offer," the meeting minutes attributed to Lavery.
"As an example, a dedicated sales team already existed within both of the two potential private sector partners and it would not be a practicable option for the Authority to try and create such a sales team as it would take a significant amount of time and investment," he explained.
It was just the sort of circular nonsense you would expect but would dearly hope, when you knelt down beside your bed and prayed at night, did not really pass for thinking in the high offices of the public sector.
But it is not all so bad. A push into Kent and the South East will be just the ticket for Lavery, who had pushed Conservative transformation work at Kent and London councils early in his career, and who later managed contracts in those regions for BT. That's also where BT has its NHS contracts. And it is where Lavery now proposes to pitch his outsource joint venture with BT, or CSC if the latter wins the bid.
When Kaczmarek asked Lavery why not do it in-house, the poacher-turned-gamekeeper might have said conversely, well the outsource company has got this bloody sales team. It's surplus to requirements. Isn't it?