Parliament illustrates gov.IT malfunction by example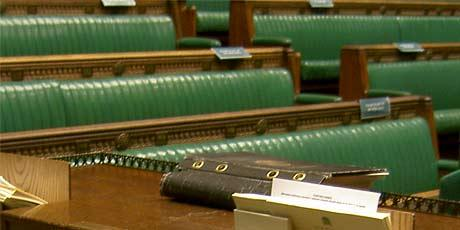 As MPs on the Public Administration Committee opened their inquiry into government IT today, they exemplified the problem they are seeking to solve: why is government IT often such a hash?
Their attempt to expose the problem to democratic scrutiny was hobbled by their dependence on the same proprietary computer systems that made such a hash government IT in the first place.
If you tuned in to Parliament TV this morning you may have seen some of the UK's leading academics of computing shine a light on the problem. Then you may have not. Parliamentary internet broadcasts are optimised for people using Microsoft software.
This is the very sort of bind the government is trying to escape with its G-Cloud and open source strategies. Proprietary software vendors and systems integrators have been free to mop up behind the scenes of the public sector for years because they supply IT systems over which they control the rights and can therefore charge monopoly rents.
Their position looks untenable now government is relying on their software to support democratic processes.
Blue screen
So Microsoft may have been chuffed when Parliament chose its lackluster Silverlight multimedia technology to deliver live video streams of British democracy in action. It now looks like the most striking illustration of the blight such proprietary software is on society and democracy.
How can a democracy address the systematic problem of proprietary software when the only people who can hear the debate are those users and compadres of proprietary software vendors?
This became a pertinent matter for your humble correspondent this morning. He was unable report on the PASC enquiry because he wasn't using a Microsoft system. Parliament's website said it was unable to deliver its video to anyone who wasn't using Microsoft Silverlight. It asked users of competing systems to install alternative software. Only the alternative software doesn't work, at least not without maintenance beyond the means of all citizens but the ITerati.
Interoperability is a problem for web video, colonized as it is by proprietary software interests. It has not proved beyond the wit of the BBC, whose own Democracy Live website relies on the imperfect but universal, proprietary Flash technology. But the Beeb doesn't bother transmitting committee proceedings. The broadcast rights holder (of which it is a shareholder) probably asks for too much money.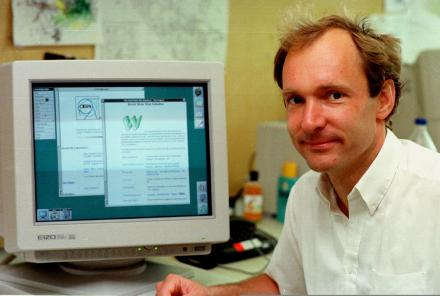 At least when Parliament publishes the written transcript of the PASC inquiry tomorrow it will be available to everyone. The textual components of Parliament web site are delivered using standards defined by the World Wide World Web Consortium, an independent body which (unlike Parliament) is answerable not to self-serving software corporations, but to Britain's beloved internet champion, Sir Tim Berners Lee.
Perhaps Sir Tim will make a contribution to enquiry. Will anyone outside of Westminster's proprietary software circle get to hear about it if he does?