Jaspersoft serves business intelligence on open clouds
Jaspersoft is aiming to get a nose ahead of rivals including Actuate BIRT, SpagoBI and Pentaho Enterprise with a business intelligence (BI) product architected for Red Hat's OpenShift open source Platform-as-a-Service (PaaS) cloud offering .
So, what is this going to give us?
In a word, software application development lifecycle management tools aligned with business reporting capabilities for public, private or hybrid clouds.
OK, that was 17 words, sorry.
Red Hat reminds us that OpenShift provides built-in auto-scaling, supports a wide variety of languages, frameworks, middleware and clouds and is available free of charge.
But is BI in the cloud as much of a first here as Jaspersoft would have us believe?
Forrester analyst Boris Evelson argues that cloud-based BI comes in more than one flavour.
"Traditional BI vendors with SaaS cloud-BI offerings. These are typically separate platforms/SKUs, not part of these vendors' main offerings, which means different functionality and a different GUI. Examples include SAP BusinessObjects and Tibco Spotfire. These are SaaS cloud BI platforms. Make sure you differentiate from offerings from other BI vendors like Actuate, Information Builders and SAS which include cloud-based, domain-specific SaaS BI solutions," writes Evelson.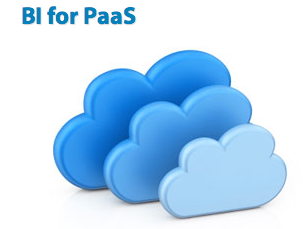 Jaspersoft says that with the high volume of data businesses are generating, the combination of Jaspersoft BI with Red Hat OpenShift provides a fast and efficient way to not only develop and deploy data-driven applications, but also harness them to derive meaningful insights from a variety of data sources.