Convertible devices from Lenovo
Lenovo have revealed a new fleet of convertible PC devices designed for use with Windows 8 and Windows 8 RT. While all the other big names were launching hybrid devices at the end of the summer, Lenovo only launched traditional Windows 8 tablets. It's great to see the company finally jumping on the band wagon to reveal some interesting action-packed products.
In an attempt to mimic the gymnasts of London 2012, the products spin, twist, and flip to drastically merge the line between tablet and desktop computing.
The ThinkPad Twist, aimed at small businesses, while the – aptly named – IdeaPad Yoga, is aimed at consumers.
The ThinkPad Twist
This 12.5-in hi-def display ultrabook can be twisted to switch to a convertible tablet. Packaged with a 3rd generation Intel Core i7 processors, Windows 8 Pro and optional 3G networking capabilities, it also has 500GB or 128 GB SSD of storage.
The product claims to offer a "nearly all-day" battery life, with dedicated small business software tools, including Lenovo Solutions for Small Business powered by Intel Small Business Advantage and Lenovo Cloud Storage by SugarSync.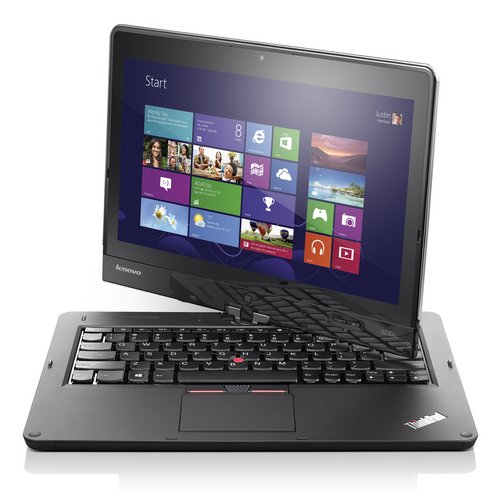 IdeaTab Lynx
Packing the latest dual core Intel Atom processor, this 11.6-inch tablet can be used as a full Windows 8 tablet via its multi-touch screen or can be connected to its keyboard for utilising the Office package. The device boasts 16 hours of battery as well as an optional base which can connect to a full-size USB port for using with accessories.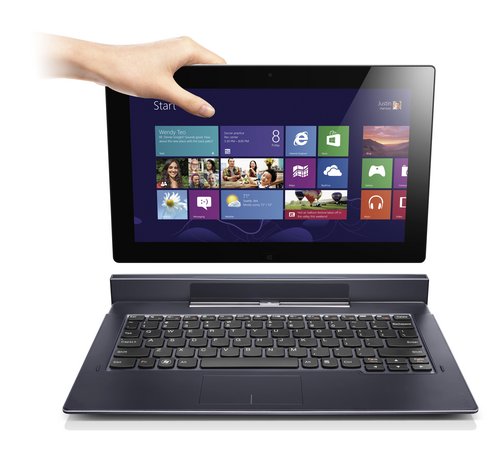 IdeaPad Yoga 13
The IdeaPad Yoga range has an innovative hinge which is capable of rotating 360° and fold from laptop to tablet in one motion. The Yoga 13 is available on full Windows 8, while its smaller counterpart, the Yoga 11 runs Windows RT.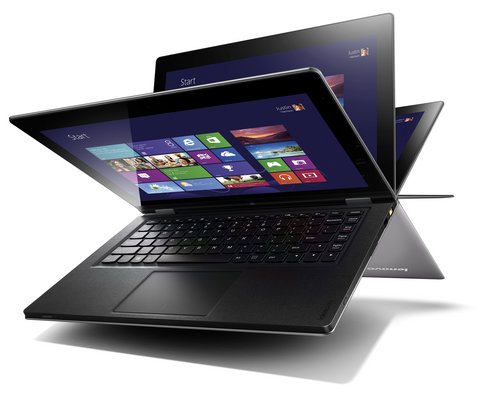 IdeaPad Yoga 11
Got to big this one up for the bold choice of colouring – Clementine – which I kind of like!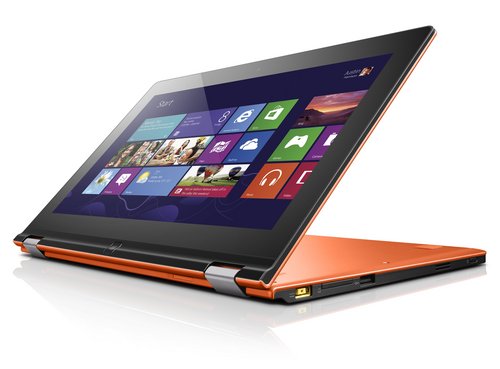 Pricing and availability
ThinkPad Twist will be available from business partners from mid-November with pricing for models starting at £809 through to £979 (exc VAT)
Pricing and availability of IdeaTab Lynx is to be announced.
IdeaPad Yoga 13 will be available from early November through, Dixons, John Lewis, PC World and Currys. Pricing starts at £999 (inc VAT).
IdeaPad Yoga 11 will be available through the same above retailers starting from late November. Pricing starts at £699 (inc VAT).
Expect a review on the Yoga and Twist models coming soon on Inspect-a-Gadget.