CES 2013 HANDS ON: Huawei Windows 8 phone and giant phablet
Huawei launched a few devices at CES in Las Vegas this week, while none of them were confirmed with regions, dates or prices, two smartphones, which are expected to ship to China and then worldwide, caught my eye.
The Ascend Mate – giant phablet with the "worlds largest screen"
Again, a growing trend at CES this week has been a huge leap in screen size, be that in tablets, phones, monitors or TVs. Huawei's Ascend Mate is a monster. Huuuuge, at 6.1-inches of HD 1280 x 720 LCD touchscreen compared the 5.5-inch screen of the Samsung Galaxy Note.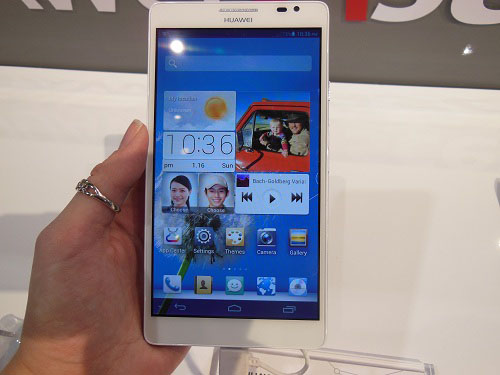 But tell me something, when tablets are generally growing to ridiculous sizes, but also shrinking to 7-inches, and smartphones are growing to 6.1-inches, where will the line eventually be in the phablet space? In six months time, what will be a phone and what will distinguish a tablet?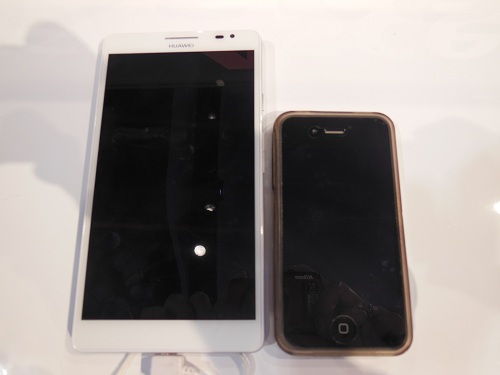 I found the Android device surprisingly light in the hand. The rows upon rows of Android apps sitting on the screen could get very messy or be a joy to organise for someone as OCD as me.
The Ascent W1 – Huwaei's first Windows 8 device
This entry-level Windows 8 device looks much simpler than a Nokia Lumia 920 or a HTC 8X. It still has the insanely bright colouring of the other Windows 8 devices, however it doesn't feel as superior as the other devices did when I first held them.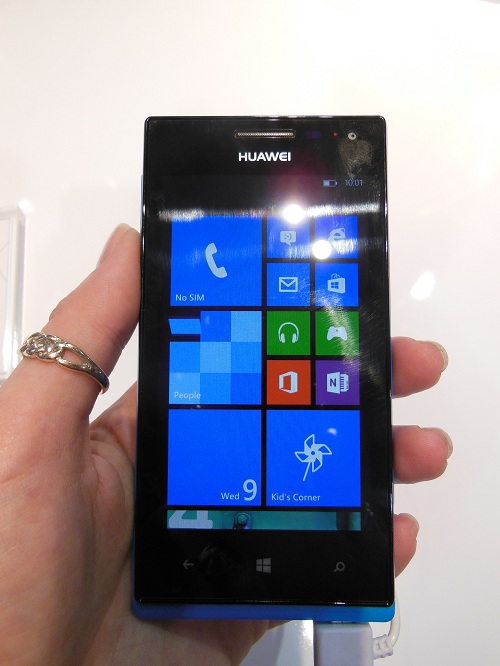 It's light enough, but still feels a bit chunky, like the Lumia. I found the back panel in the bright blue to look not very appealing in plastic, which made it look like a child's toy.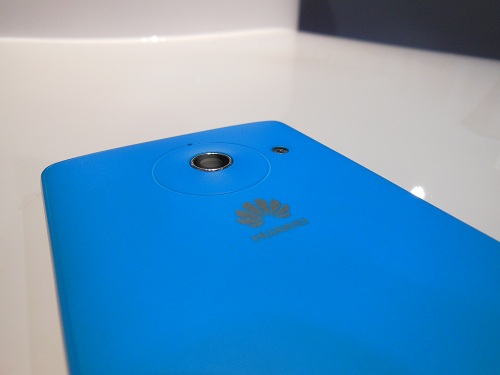 The device was fairly responsive, with easy scroll feature, but not as light to the touch as the Lumia and HTC models. It also comes with the standard additional features of Windows 8, such as kids corner and this model also features NFC.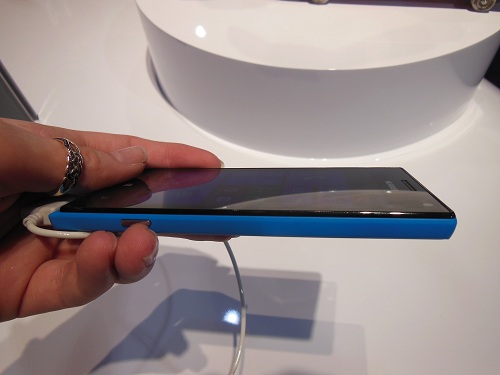 As I said, no pricing or availability announced as yet.