Boris' fantastic 4G faux pas
Boris Johnson made a surprise appearance at a press conference in London's Science Museum this morning. The press conference was for Everything Everywhere to announce the roll out of 4G across the UK as well as its rebranding to EE.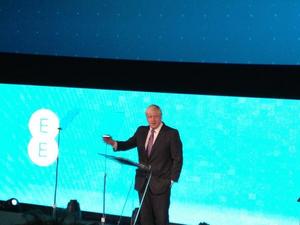 BoJo made a hilarious speech to declare London's networks "switched on". Not before rambling on about how well the mobile networks coped with the extra demand during the Olympics.
He didn't stop there.
He specifically went on to thank EE's competitor, Vodafone, along with further thanks to BT.
Awkward Boris, awkward. I don't think you should expect an invite to EE's Chirstmas party after that.