Application Software Spend - Top Spending Industry Sectors
External application software expenditure by the public administration sector amounts to over £700m. This is almost 50% more than that spent by telecommunications companies. Banking & finance and retail trade sectors each have an outlay of around £350m.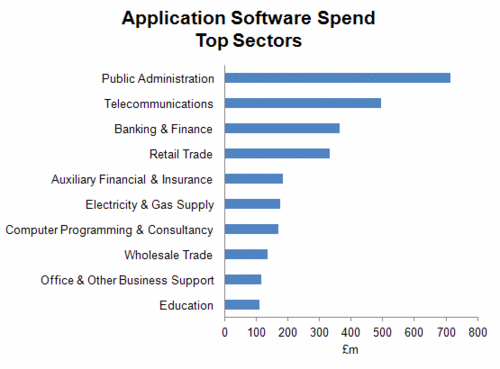 Download this free guide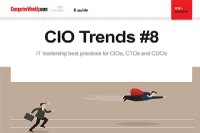 CIO Trends #8: Strategising in the digital age
Take a look at some of our most popular articles on issues faced by IT decision makers, such as how to create a strategy that works for the business in a digital age and tips on how to take advantage of opportunities to lead your organization to unprecedented success.