Datacentre backup power and power distribution
Learn about datacentre power distribution, including direct current (DC) and alternating current (AC) power, uninterruptible power supply, and backup power in case of a datacentre power outage.
News :

Datacentre backup power and power distribution View All News
In Depth :

Datacentre backup power and power distribution
Datacentre operators often talk up the physical security measures they have in place, but are they at risk of overlooking cyber threats? Continue Reading

Underwater datacentres can help providers save on land costs and cooling, but at what cost to the environment? Continue Reading

Cegeka commissioned a new datacentre when its customer base expanded and decided on a modular approach to get it up and running quickly Continue Reading
View All In Depth

Download this free guide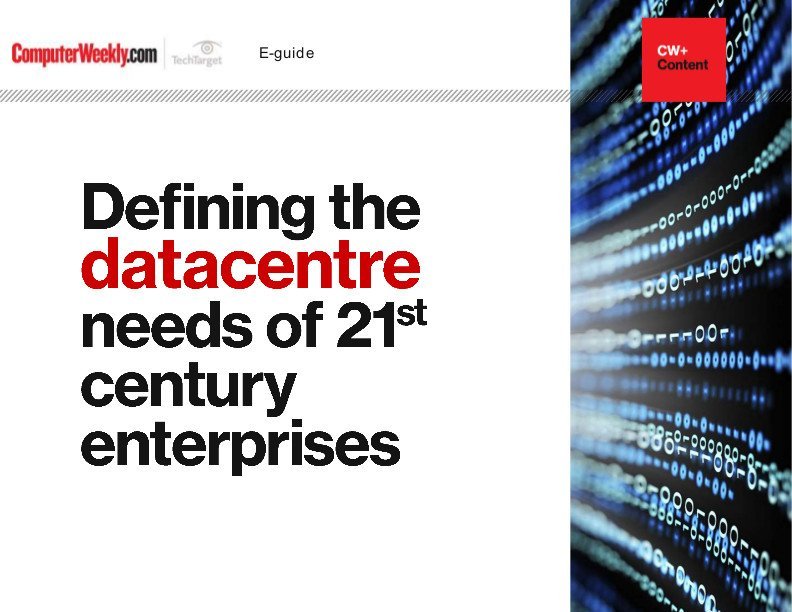 Defining the datacentre needs of 21st century enterprises
Enterprise-owned datacentres are becoming an increasingly scarce sight in the IT world, as businesses move to outsource their infrastructure requirements to the colocation and cloud provider communities. As part of this journey, IT leaders need to work out how much (and which parts) of their infrastructure make most sense to keep in-house or shift...
Opinion :

Datacentre backup power and power distribution
Enterprises are demanding faster access to applications and ever more processing power. Could edge datacentres fill the gap? Continue Reading

With colocation providers moving to adopt simpler, cloud-like charging models, would enterprises be better off ditching the datacentre completely? Continue Reading
View All Opinion
Videos :

Datacentre backup power and power distribution
Problems like data breaches or even website glitches can spread quickly on social media and cause huge reputational damage

Problems like data breaches or even minor glitches can spread quickly on social media and cause huge reputational damage

Problems like data breaches or even minor glitches can spread quickly on social media and cause huge reputational damage
View All Videos