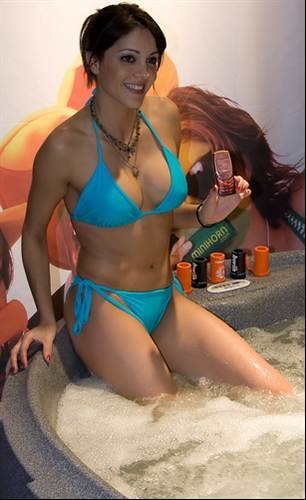 Source:
Sugarmonster on flickr
Tip no. 3: Dont pack too much clothing- A guide to Booth Babe survival
It doesn't matter how cold it is, less is more in the world of being a Booth Babe. You're not going to get any attention with the jumper your nan knitted for you over Christmas
Here at Computer Weekly, we get invited to a lot of technology shows and at each show we find a bevvy 'Booth Babes', the slang term for promotional models, on the stands trying to sell products. To help these girls brave the tech industry's finest, we've created a survival guide.
>> Read also: Why "booth babes" reveal the technology industry's sexism