Rawpixel - Fotolia
2015 was a breakthrough year for cloud adoption, says Synergy Research Group
Analyst house's latest cloud market tracker reveals how enterprise IT buying behaviours are moving to incorporate off-premise technologies
Synergy Research Group (SRG) has declared 2015 as the year when cloud computing finally became a mainstream method of IT consumption.
The analyst house's latest market tracker report pegged the public cloud sector as the fastest-growing part of the overall off-premise infrastructure market during the 12 months to September 2015.

Download this free guide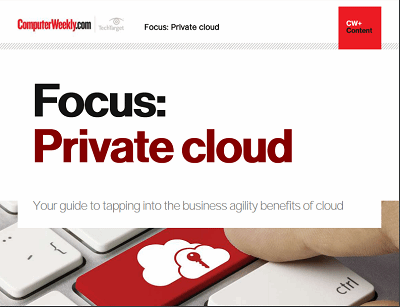 Is private cloud a test bed for public cloud?
Making a cloud sacrifice by doing private? If the business information is sensitive, private cloud could be a good fit, but may require making some compromises (compared with using public cloud) with regard to pricing, scalability and functionality. Join Computer Weekly as they take a look at what enterprises need to consider before moving to the private cloud, from a technical and business agility perspective.
By submitting your personal information, you agree that TechTarget and its partners may contact you regarding relevant content, products and special offers.
You also agree that your personal information may be transferred and processed in the United States, and that you have read and agree to the Terms of Use and the Privacy Policy.
It tracked the growth of the cloud infrastructure services market over four consecutive quarters to Q3 2015, while also monitoring the revenue generated by the cloud-enabling hardware and software market, and other miscellaneous off-premise services.
The firm's findings revealed that the operator and supplier revenue across all areas was up 28% on the previous year to hit $110bn.
Looking at the specific segments covered by the research, the amount spent on public cloud infrastructure services grew by 51% over the tracking period, while private and hybrid cloud saw growth of 45%.
The public cloud, private cloud and hybrid cloud infrastructure services markets each grew by at least 16%, SRG said, as enterprises continue to seek ways to move more of their IT off-premise.
The research also shows that the amount spent on hardware and software infrastructure to build a cloud environment continues to outpace investment in cloud services – but that gap is narrowing.
In the year to September 2015, spend in this area hit $60bn, with private cloud-enabling hardware and software accounting for about half of this total.
Read more about cloud computing investment trends
Synergy said these investments also had a follow-on impact for the cloud infrastructure services market, helping firms in the infrastructure as a service (IaaS) and platform as a service (PaaS) sector generate revenue of about $20bn.
SRG chief analyst John Dinsdale said the results strongly suggest that 2015 was the year when cloud computing finally came of age.
"In many ways, 2015 was the year when cloud became mainstream," he said. "Across a wide range of cloud applications and services, we have seen that usage pass well beyond the early-adopter phase and barriers to adoption continue to diminish.
"Cloud technologies are now generating massive revenues and high growth rates that will continue long into the future, making this an exciting time for IT suppliers and service providers that focus on cloud."
Read more on Infrastructure-as-a-Service (IaaS)