GDS creator Francis Maude steps down as MP
Cabinet Office minister and creator of the Government Digital Service (GDS) Francis Maude will step down as an MP after nearly 30 years in parliament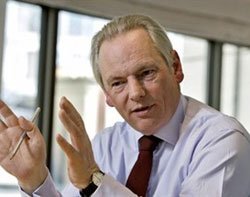 Cabinet Office minister Francis Maude announced he will step down as an MP after nearly 30 years in parliament.
Maude was supportive of open data in government, and heavily involved in the introduction of the government's "digital by default" scheme, which resulted in the creation of the Government Digital Service, which Maude co-chairs.

Download this free guide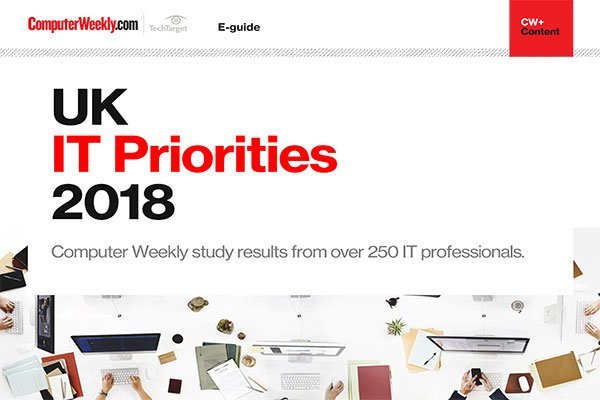 UK IT Priorities 2018 survey results
Download this e-guide to discover the results of our 2018 UK IT Priorities survey, where IT leaders shared with us what they are going to be investing in over the coming 12 months.
By submitting your personal information, you agree that TechTarget and its partners may contact you regarding relevant content, products and special offers.
You also agree that your personal information may be transferred and processed in the United States, and that you have read and agree to the Terms of Use and the Privacy Policy.
At this year's government Sprint 15 event – at which delegates discussed the progress and future of digital government – Maude said working with the Government Digital Service (GDS) does not require a seat in the Houses of Parliament.
He said: "It ain't over yet."
Maude highlighted the changes that have already been made, culminating with the launch of the Gov.uk website, which aims to provide all public services in a single location.
"Five years ago, if you'd typed a simple term like "maternity leave" into Google the results would have pointed you toward dozens of different government websites," Maude said. "Now there's just one."
But how has the government come so far in delivering digital services to users?
Digital government in the last five years
Maude told Sprint 15 that GDS's digital push cut costs and made government more accessible to small and medium-sized suppliers. He said GDS will continue to focus on user experience rather than focusing on what helps the government.
The development of the G-cloud framework and Digital Marketplace has shortened the length of government contracts and made way for SME suppliers. Government hopes the remaining legacy contracts will be wrapped up by 2020.
The minister highlighted the introduction of Gov.uk as being a significant step towards offering users the services they need.
He said: "The transition to Gov.uk is complete. Over 300 websites transferred to just one. Last October, we celebrated the one billionth visit; saving taxpayers £60m a year by comparison with what went before."
Further to this, the work done to ditch the tax disc and paper driving licences began the process of a digital future for the DVLA, tying in even more public-facing services.
To top it off, Gov.uk Verify has tied all of these services together, allowing users to identify themselves once through an online process, reducing waiting times and paper wastage.
Global digital leadership
Maude highlighted the global attention GDS has gained, and told the audience the Obama administration and Australian government had followed the same GDS model for their digital government initiatives.
"In December, we were privileged to host in London representatives from the five most advanced digital governments in the world for the first annual D5 conference," he said.
Read more about the GDS
"We were hosting and leading the agenda – but actually the fact that the UK was even counted credibly among the five leading digital governments was a real achievement, and shows just how far we've come over the past five years."
According to the minister, the New Zealand government has also taken the source code for Gov.uk to use for their own version of the website.
"I was emailed by Malcolm Turnbull, the minister for communications in the Australian government, who said: 'Francis, if imitation is the sincerest form of flattery, you should feel very flattered'."
And due to its work surrounding SMEs and the agile nature of GDS, the UK government is now being referred to as "Europe's best start-up".
What remains to do?
There are already plans in place to push digital development towards "government as a platform" and Maude confirmed at Sprint 15 that this is the way GDS intends to move.
"Before the last election, we were wasting money because departments thought they were unique and distinctive and convinced themselves that only the most expensive bespoke systems would do," he said.
"If one department needs a service for publishing information to the web, so will other departments – so why should they all pay money to different people to achieve the same end? Why not just build a publishing platform they can all use and share?"
If one department needs a service for publishing information to the web, so will other departments – so why should they all pay money to different people to achieve the same end?

Minister for the Cabinet Office, Francis Maude
GDS will begin this implementation by focusing on a common payments platform, a common system for appointment bookings and a way to track applications being processed.
But as much as the scheme has improved the lives of many, it has led to criticism that "digital by default" does not include the 6.7 million UK adults that have never used the internet, so there is still a long way to go.
Naureen Khan, associate director for central government at TechUK said: "As the minister himself points out, there is still much to do. It is vital that the next government continues with the civil service reforms, and we are encouraged by the recent high-profile appointments bringing in experienced leaders from the private sector, such as the new CEO of the civil service, John Manzoni, who must continue the reforms led by minister Maude."
Read more on IT for government and public sector