Brazil's World Cup humiliation softened by Twitter success
Despite not winning the World Cup, host nation Brazil can take solace in the fact its team was the most Tweeted about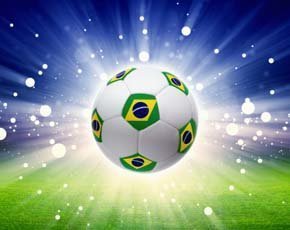 Despite being outclassed in the semi-final by eventual World Cup winners Germany, host nation Brazil can take some solace from the fact that its team was the most tweeted about in the finals, according to a data analysis app from Tata Consultancy Services (TCS).

Download this free guide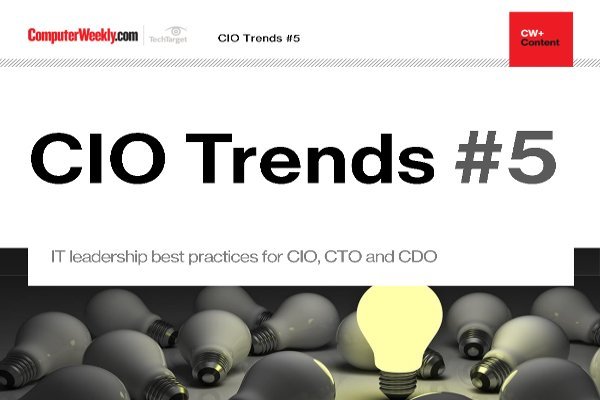 Be bossy and get to the next level
How to avoid the fate of BA's datacentre, get the cloud implementation right, bring more women to tech, and more.
By submitting your personal information, you agree that TechTarget and its partners may contact you regarding relevant content, products and special offers.
You also agree that your personal information may be transferred and processed in the United States, and that you have read and agree to the Terms of Use and the Privacy Policy.
A total of 19% of World Cup tweets mentioned Brazil, while winning nation Germany accounted for only 7%.
The blow is further softened by the fact that crocked striker Neymar and error-ridden defender David Luiz generated the highest number of tweets.
Neymar generated 4.125 million tweets in total, and Luiz 3.369 million. World Cup winner Thomas Muller registered less than 600,000.
TCS used its SocialSoccer app to analyse social media throughout the football tournament.
England fans will be pleased to know their Twitter stats are better than their team's footballing skills, with 6% of tweets mentioning them, ranking them the fourth highest.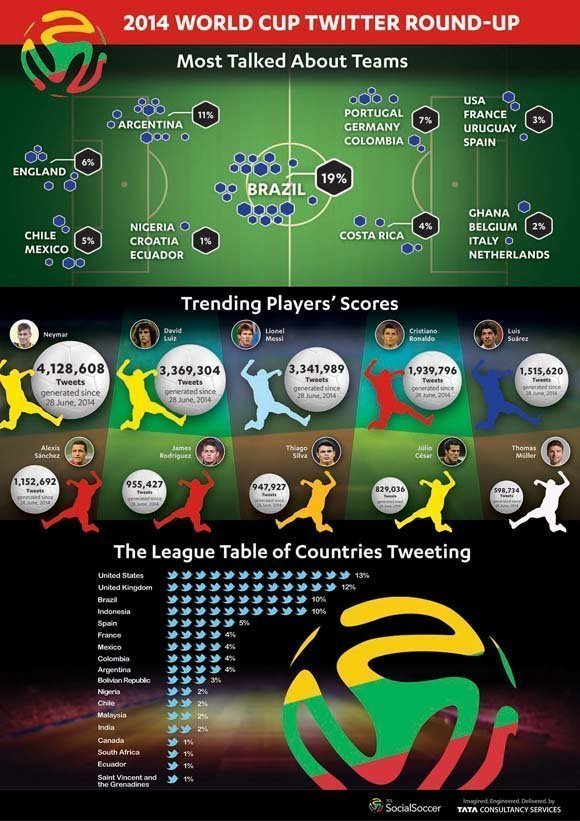 Source: TCS's SocialSoccer app