Cloud-based provider of virtual machines for training HolSystems has standardised on £200,000 worth of X-IO storage arrays for its IT platform.
US-based HolSystems delivers virtual machines to customers worldwide who can launch virtual machines hosted at the company's Florida datacentre for training and education scenarios, including high-profile events such as Microsoft's TechEd North America.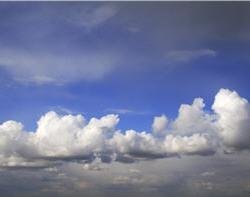 HolSystems stores around 15,000 customised Microsoft Hyper-V virtual machine templates for customers, who can fire them up on demand.
The company had run its services on on-premise hardware but decided to switch to the cloud. This move, however, caused performance problems for the existing storage infrastructure, which was a mixture of various suppliers' SANs, said CEO Corey Hynes.
"We mostly had what I'd call cheap-and-deep storage with 7,200rpm drives, so we wanted the next level of performance. The existing storage wasn't quick enough and this led to customer complaints of slow response times," said Hynes.
HolSystems went to its existing IT partner, which recommended X-IO, which makes storage arrays with its proprietary sealed drive DataPacs. These are in part a product of the IP it gained by buying Seagate's Advanced Storage Architecture group in 2007.
More on virtualisation and storage
A key selling point of DataPacs is reliability and utilisation beyond that possible from other storage suppliers that use commodity drives. They do this by incorporating low-vibration, self-healing and granular repair features, such as the ability to lock off a single platter surface rather than fail a whole drive.
HolSystems has deployed two X-IO ISE 230 arrays, giving around 60TB of capacity in total. Each array contains 40 10,000rpm SAS drives and can deliver around 13,500 IOPS.
So why, with such an exclusively virtual machine-related workload, didn't HolSystems opt for flash storage? Flash arrays have become increasingly popular since the advent of server virtualisation because they provide low-latency support for the high-volume and random demands of virtual servers and desktop storage.
Hynes said: "The workload on the SAN is almost 100% read. Any writes go to local storage and they're very temporary, often deleted within 45 minutes because we're in a training scenario. 
"Also, we put quite a lot of RAM in our servers so any spikes in I/O are soaked up that way. We don't hit the disk hard."
Hynes said the X-IO arrays provided the performance HolSystems needed for its move to cloud service provision, were easy to deploy and had a great level of support.
Is there anything X-IO could improve in future versions? Hynes said the need to change an entire DataPac when a certain amount of drive failures had occurred was "very disruptive".
He explained: "They are expensive and having to replace the entire DataPac is painful. You have to copy all the data over to the new drives. We installed it in 30 seconds, but it took about a day to get up and running."
Email Alerts
Register now to receive ComputerWeekly.com IT-related news, guides and more, delivered to your inbox.
By submitting your personal information, you agree to receive emails regarding relevant products and special offers from TechTarget and its partners. You also agree that your personal information may be transferred and processed in the United States, and that you have read and agree to the
Terms of Use
and the
Privacy Policy
.