Supermarkets and banks hold the key to mass adoption of mobile payments
Payment using mobile devices would gain momentum if supermarkets and banks offered payment apps.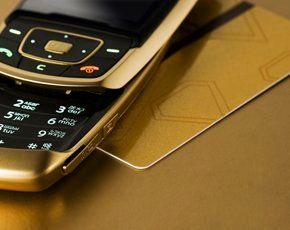 The use of mobile devices to pay for items and services instead of cash or cards would be widely adopted if supermarkets and banks were to offer an application-based solution.

Download this free guide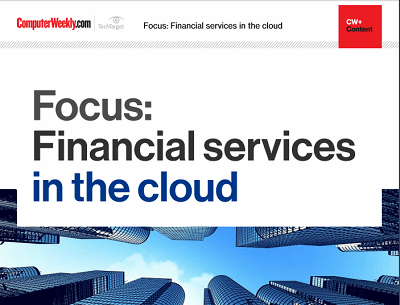 No longer a laggard, financial services in the cloud
Computer Weekly takes a look at how some of the world's biggest financiial brands have moved to the cloud, and share a cautionary tale or two about the mistakes some have made while trying to get there.
By submitting your personal information, you agree that TechTarget and its partners may contact you regarding relevant content, products and special offers.
You also agree that your personal information may be transferred and processed in the United States, and that you have read and agree to the Terms of Use and the Privacy Policy.
In a study conducted by payment provider Vocalink, over half of UK smartphone users said they would be encouraged to switch to mobile payments if supermarkets offered a service.
Nearly a third of respondents said that they would expect to use mobile payments to buy groceries in-store.
Meanwhile, 35% of smartphone users said that they were more likely to pay for items using their mobile device if the service was provided by their bank.
Research suggests that customers would use a bank-provided mobile payment app in a similar way that they currently use mobile bank applications.
Additionally, 62% of existing mobile payment users would make more payments if their banks provided a solution. Over half of the people who use online banking would also carry out mobile payments on a platform provided by their bank, and 32% said it would encourage more shopping on mobile devices.
According to the research, 27% of UK smartphone users use mobile banking applications to check balances and view transactions. A fifth of users already use mobile devices to make payments such as sending money to family and friends or paying for parking.
No single mobile payment system dominates the market. When asked which services users choose to pay via their mobile device; PayPal and mobile banking apps were the most dominant technology with 64% and 60% of users choosing these platforms to handle their transactions. Google wallet only attracted 11% of respondents, while 10% said they would use QR codes and 7% said they would use Paytags.
The survey found that the major supermarkets and high street chains including Argos, Boots and Marks & Spencer were the names users would trust as mobile payment providers.
The research suggests that a mobile payment app provided by banks would be the logical next step in adoption of the technology. However, with users also trusting retailers, supermarkets may also be in the optimum position to provide an application-based service as well.
"Once trust is established, there is a huge opportunity to consolidate the payment experience, and such a trusted payment solution will rapidly become universal," said Paul Stoddart, managing director of strategy and business development, VocaLink.
The research found that familiarity to to handle financial transactions would be key to this trust. Only 7% said they would be more likely to use a service provided by a new company, while a third of respondents said they would be less likely to use such a service.
Read more on IT for financial services