Sainsbury's outsources banking following £248m deal with Lloyds
Sainsbury's Bank is embarking on a project to move its customers off the systems of Lloyds Banking Group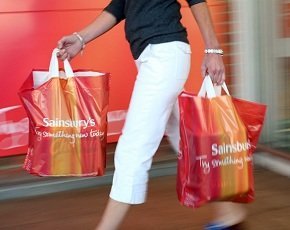 Sainsbury's Bank is embarking on a three-and-a-half year project to move its customers off the systems of Lloyds Banking Group following the retailer's £248m acquisition of the bank's 50% shareholding.

Download this free guide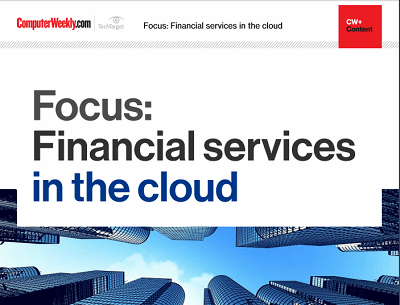 No longer a laggard, financial services in the cloud
Computer Weekly takes a look at how some of the world's biggest financiial brands have moved to the cloud, and share a cautionary tale or two about the mistakes some have made while trying to get there.
By submitting your personal information, you agree that TechTarget and its partners may contact you regarding relevant content, products and special offers.
You also agree that your personal information may be transferred and processed in the United States, and that you have read and agree to the Terms of Use and the Privacy Policy.
The project will see Sainsbury's move from the Lloyds systems to off-the-shelf systems and services from FIS. Sainsbury's Bank will provide customer call centre services in-house. Sainsbury's Bank profits over the past 12 months increased 38% from £16m to £22m.
"The transition will involve the transfer of data from legacy Lloyds Banking Group systems to the latest generation banking platform," Sainsbury's said in a statement. "This platform will allow a greater degree of flexibility, enabling new product launches and facilitating a much improved digital offer to customers."
Peter Griffiths, CEO at Sainsbury's Bank, said: "Introducing [FIS] is a major step forward in our evolution as we become a wholly owned Bank. We are delighted to be working with FIS, an expert in the field. We are very pleased with its domain expertise and the extensive functionality delivered by its banking and payments solutions."
Read more on banking systems
Off-the-shelf software gains favour with financial services providers
Moving to supplied software is a trend in financial services, where software is traditionally highly bespoke and created in-house.
Another retailer, Tesco, set up its own core banking system in November 2009, when it selected an off-the-shelf core banking system from Fiserv, as it moved towards being a full-service retail bank. It went live with the system in October 2010.
But traditional players are also doing it. Nationwide, for example, has dumped legacy systems and implemented SAP throughout the back office and Microsoft in the front office, as part of its £1bn technology investment.
Alex Kwiatkowski, analyst at IDC Financial Insights, said Sainsbury's transition to FIS should be carefully planned. "It needs to look at the lessons learnt at Tesco when it moved from RBS systems to off-the-shelf platforms from Fiserv.
In 2011, Tesco delayed the migration to its core banking system as a result of technical problems experienced when the bank was moving savings and loan products in-house from the RBS systems. In May 2011, it completed the migration of 2.8 million credit card customers to its Fiserv platform from RBS systems.
Read more on Financial applications