Retailers have had another rocky year with more high street closures piling up, while online spend continued to enjoy double digit growth. As consumer spending remained stagnant, companies looked to their digital channels to bolster sales. 
Giants such as Tesco announced an end to their decade-long new store build strategy in order to concentrate on e-commerce, while other retailers have attempted to align the in-store experience to online channels in order to create a more seamless digital customer experience.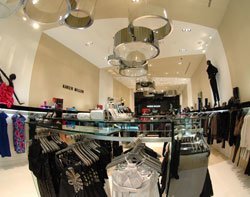 Here are are top ten stories for IT in retail in 2012.
Retailers seek online cross-border growth for 2012
Retailers looked to develop online systems to increase cross-border sales in 2012, as the outlook for domestic economies continues to look weak, according to research.
Why technology will be key to retail survival in 2012
Retailers had little reason to celebrate at the start of 2012, following the release of trading results over the Christmas period. But while overall sales figures looked dismal across the board, online revenues mitigated some of the damage
Clarks predicts fewer tills with growth of mobile commerce
Over the next five years shoe retailer Clarks expects to see fewer tills in store as more customers use their smartphones to make on-premise purchases. The firm's strategy could also involve giving sales assistants tablet devices, according to Alistair Smith, store systems manager at Clarks. 
UK economy gets most from the internet of all G20 economies
The UK economy has the largest internet component of all G20 countries. According to the findings of research by the Boston Consulting Group, the UK internet economy – comprising businesses that deliver services using internet infrastructure – was worth 8.3% of GDP in 2010.
Retail spends on social media as e-commerce growth slows
The explosive growth of e-commerce sales in retail will slow over the next few years but nearly a third of European retailers will invest in social media tools to support customers' online buying habits, according to IDC Retail Insights
Tesco ramps up digital investment
Tesco is ramping up its online division in the UK, as part of its strategy to invest £1bn following disappointing sales in Britain. Tesco said it was planning a £150m investment across all its dotcom businesses in anticipation of further migration of customer shopping habits online.
Retail suffering from lack of mobile presence
Retailers need to address the growing trend of mobile commerce to keep up with the needs of their consumers. Olivier Ropars, senior director of Europe mobile commerce at eBay, told Computer Weekly that fewer than half of the retailers he speaks to have any form of mobile presence.
Retailers without multichannel risk losing business
Retailers without a mature multichannel offering could soon start haemorrhaging cash, as customers expect a unified shopping experience in the next two years, according to research.
Thomas Cook signs hosting deal with SME CatN
Thomas Cook online has signed a seven-figure deal with SME cloud provider CatN to host its e-commerce site. The agreement comes on the back of recent work by CatN, initially brought in by Thomas Cook as a skunkworks operation, which resulted in consolidating fragmented online systems across seven datacentres. 
Tesco signs £65m datacentre deal to drive online expansion
Supermarket chain Tesco is investing £65m in a state-of-the-art datacentre as it gears up to expand its web operations outside the UK. The retailer has signed a 15-year contract with datacentre operator Sentrum, to host the equipment that will power its fast-growing dot com and banking business.
Email Alerts
Register now to receive ComputerWeekly.com IT-related news, guides and more, delivered to your inbox.
By submitting your personal information, you agree to receive emails regarding relevant products and special offers from TechTarget and its partners. You also agree that your personal information may be transferred and processed in the United States, and that you have read and agree to the
Terms of Use
and the
Privacy Policy
.