Cisco loses 1,300 jobs in another round of cost-cutting
Cisco Systems is to cut around 1,300 jobs – or 2% of its workforce – in continued efforts to cut costs and streamline decision making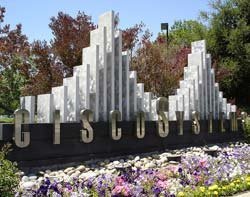 Cisco Systems is to cut around 1,300 jobs or 2% of its workforce in continued efforts to cut costs and streamline decision making.
The company said in a statement: "We routinely review our business to determine where we need to align investment based on growth opportunities.

Download this free guide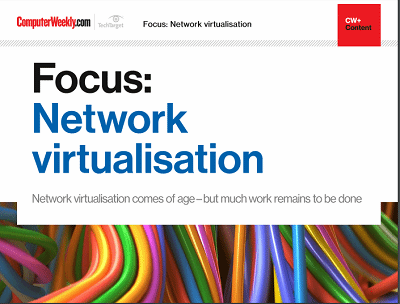 The long promise of Network Virtualisation
While the end goals of virtualising an enterprise network are extremely attractive ones, as of mid-2017 it is clear that much work still needs to be done by the technology industry to make the case for why it makes sense for enterprise IT departments to do to their networks what they did to other aspects of their IT years ago. In this e-guide find out how virtualised networks can help enterprise organisations save money on their wide area networking (WAN) infrastructure and take some tips on strategy from experts.
By submitting your personal information, you agree that TechTarget and its partners may contact you regarding relevant content, products and special offers.
You also agree that your personal information may be transferred and processed in the United States, and that you have read and agree to the Terms of Use and the Privacy Policy.
"Additionally, we continue to evaluate our organisational structure as part of our plan to drive simplicity, speed of decisions and agility across Cisco."
This is the second round of job cuts by the networking firm in as many years. In 2011, Cisco cut around 6,500 jobs or 9% of its workforce to help trim $1bn in annual costs and boost profit.
Earlier in 2011, Cisco announced plans for a company shake-up to refocus on its core markets in routers and switching, collaboration, datacentre virtualisation and video.
Shortly after, the company closed down its Flip video camera business, confirming that its consumer division was a top target in the planned company revamp.
The company has been under pressure for several years, owing to the worldwide economic slowdown and pricing pressure on networking gear, according to the New York Times.
However, Cisco remains a large company, with both technical capabilities and a highly aggressive sales force, the paper said.
In April, Cisco announced it was financing, with $100m, its own networking start-up, called Inseimi.
Industry commentators said the investment was aimed at giving more relevance to Cisco gear in the world of virtualised networks.