Janet education network extends BT relationship
UK education network Janet has extended a 20-year relationship with BT after agreeing a procurement framework for the next three years.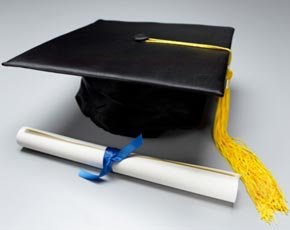 UK education network Janet has extended a 20-year relationship with BT after agreeing a procurement framework for...
Continue Reading This Article
Enjoy this article as well as all of our content, including E-Guides, news, tips and more.
By submitting your personal information, you agree to receive emails regarding relevant products and special offers from TechTarget and its partners. You also agree that your personal information may be transferred and processed in the United States, and that you have read and agree to the Terms of Use and the Privacy Policy.

the next three years.
Through its network services division BT iNet, BT will advise universities on aligning IT and business strategies and supply Avaya local area network (LAN), wireless LAN, routers and other products to education organisations.
About 18 million people are connected to Janet academic institutions in the UK. It also supports local authority education networks.
BT iNet recently designed, delivered and project managed a new LAN at Ravensbourne College, which is part of the Janet framework, when it moved its site. The supplier has also completed major projects with Warwick and Salford Universities.
Warwick University worked on a major infrastructure project which included network and datacentre upgrades. About £10m was invested in a new core network based on Cisco technology, which was built by BT iNet during a 14-week period in summer 2010. The network - which is expected to save about £15m over 11 years - allowed the university to offer services including voice over IP (VoIP) and video conferencing from the desktop.
Salford University worked with the supplier to implement a Cisco-based network that offers 23,000 students and 3,500 staff connectivity from halls of residence and on campus, as part of a transformational IT project.
Ian Hole, head of ICT at Ravensbourne said: "Seamless wireless access for both students and visitors attending events has also made the college a more attractive destination, and procurement via the Janet framework means we always get preferential pricing, terms and conditions."
The hike in university fees has presented higher education with one of the biggest competitive challenges to face its institutions. Universities must invest in their IT and particularly networks in a more business-like manner if they are to compete. Educational organisations also face pressure to cut back office costs as funding reduces, and job reductions increase.