Offshoring to take a larger slice of flat IT budgets
Indian IT services firms are becoming attractive options for strategic partnerships with European enterprises as IT budget constraints persist.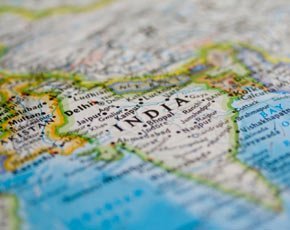 Indian IT services firms are becoming attractive options for strategic partnerships with European enterprises as...
Continue Reading This Article
Enjoy this article as well as all of our content, including E-Guides, news, tips and more.
By submitting your personal information, you agree to receive emails regarding relevant products and special offers from TechTarget and its partners. You also agree that your personal information may be transferred and processed in the United States, and that you have read and agree to the Terms of Use and the Privacy Policy.

IT budget constraints persist.
According to research from Deutsche Bank and The Value Leadership Group, which questioned IT decision-makers at 55 European enterprises, offshoring will take a larger share of IT budgets. "Overall budgets will be flat to marginally lower, but share of offshoring will increase to manage cost pressures," said the report.
It also found that businesses want "more for less" when it comes to IT to "run the business" so they can protect capital for IT investments that will "change the business". The research found there has been an acceleration of supplier consolidation, with more strategic partnering with major suppliers.
As offshoring is predicted to take a large chunk of budgets, the latest research found that Indian IT services suppliers are well positioned to become strategic partners of large enterprises across Europe.
"Our conversations with key IT decision-makers in European companies suggest that Indian suppliers are on track to become strategic partners for their key clients," said the report.
Peter Schumacher, CEO at Value Leadership Group, said offshore suppliers are increasingly adding value. "While the offshore firms still have many shortcomings, the leading firms are generally moving in the right direction. The firms have made a lot of progress these last years in software products, sophisticated analytics, platform-based solutions, full-cycle ERP offerings, and building out deep industry vertical expertise," he said
Schumacher added that moving up "the value curve" is something all IT services firms are trying to do. "While it is important for the offshore firms, it is an even more critical strategic imperative for the traditional firms," he said.
In September 2011, research from the same companies found that top European banks might drop incumbent western suppliers in favour of lower-cost Indian providers. This was because of their reluctance to truly harness the offshore capabilities that banks want. September's report covered the responses of four of Europe's top banks.
---
Image: Thinkstock