The World Wide Web Consortium (W3C) has published two draft standards aimed at enabling internet users to express cross-site tracking preferences and get warnings if these are not upheld.
One standard defines mechanisms for users to express cross-site tracking preferences and for sites to indicate whether they honour these preferences.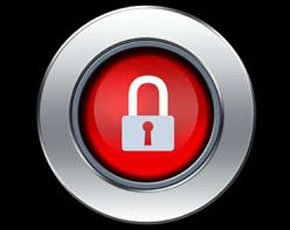 The second standard defines the meaning of a "do not track" preference and sets out practices for websites to comply with this preference.
The W3C now wants users, browser makers and businesses to review the draft standards and help finish and implement the specifications.
"Smarter commerce and marketing strategies can and must coexist with respect for individual privacy," said Matthias Schunter, co-chair of the W3C working group tasked with addressing the privacy concerns of users and regulators, and the business models of the web, which rely heavily on advertising revenue.
"Open standards that help design privacy into the fabric of how business and society use the web can enable trust in a sustainable manner," he said.
W3C wants to standardise all the tracking and privacy protocols used by browsers so they talk the same language and then tell websites what to do with them.
The tools resulting from the W3C work would aim to be "privacy friendly" and surrender as little information as possible, said Schunter.
For example, browser software could indicate language preferences without passing on any other personal information and could warn users if websites do not respect their privacy settings.
While the W3C cannot insist that sites and browser developers follow its lead, Schunter said it was more than likely that they would adopt the technologies, according to the BBC.
The finished technologies are expected to be implemented by browser makers first in mid-2012, with websites following soon after.
The working group is made up of 15 W3C members, including Adobe, Apple, Facebook, Google, IBM, Microsoft, Mozilla and Opera Software.
Email Alerts
Register now to receive ComputerWeekly.com IT-related news, guides and more, delivered to your inbox.
By submitting your personal information, you agree to receive emails regarding relevant products and special offers from TechTarget and its partners. You also agree that your personal information may be transferred and processed in the United States, and that you have read and agree to the
Terms of Use
and the
Privacy Policy
.