Over 1,000 IT workers in government departments will go on strike for 24 hours on 19 September.
Unions Unite and the PCS have joined forces in protest at a pay offer from IT service provider Fujitsu.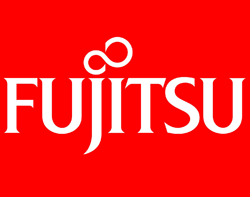 The result of the PCS ballot was announced last week and the two unions have now announced details of the industrial action. The joint action will involve 720 PCS members at various locations and 307 Unite members based in Manchester strike for 24 hours from midnight 19 September.
The staff work on contracts in government departments such as the DVLA, HM Revenue and Customs, Home Office and the Ministry of Defence.
A total of 65% of PCS members voted to strike while 85% of Unite members in Manchester voted for industrial action and 56% voted to strike.
Mark Serwotka, PCS general secretary, said: "Such a pitiful pay offer to workers, who are paid less than what some senior executives pocket in bonuses alone, is an insult. Our members may work for Fujitsu but they are supporting essential public services, so ministers must recognise they have a responsibility for what happens on behalf of their departments."
Len McCluskey, Unite general secretary, urged Fujitsu management to meet union officials to try to negotiate a settlement.
Unite members in Crewe are also meeting to decide whether they should also take part in the joint action.
If Fujitsu fails to meet service level agreements as a result of strikes it will face financial penalties.
The company said: "Fujitsu is disappointed that PCS and Unite has announced industrial action on 19 September. We are continuing to work with both unions to resolve the disputes."
Fujitsu said the government departments will be unaffected by the 24 hour walk out. "We have robust contingency plans in place to ensure this," said Fujitsu.