Smartphones and tablets drive mobile data traffic up 23%, says Gartner
Mobile data traffic is expected to leap 23% in 2011, driven by a migration to smartphone devices and an increase in sales of tablet PCs.
This Article Covers
RELATED TOPICS
Mobile data traffic is expected to leap 23% in 2011, driven by a migration to smartphone devices and an increase in sales of tablet PCs,
Analyst Gartner predicts mobile data services sales will grow 23% to $314.7bn in 2011 compared to sales of $257bn in 2010 as a result of worldwide mobile connections reaching 5.6 billion.

Download this free guide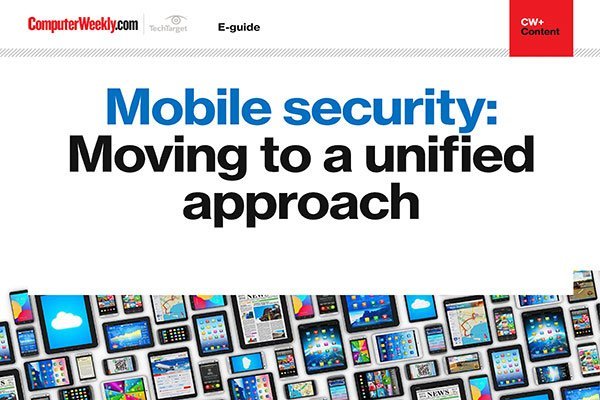 3 expert insights into how mobile security is evolving for business
Download this e-guide to read expert insights into how the current trends in mobile security strategy are showing a move from mobile device management, to enterprise mobile management and unified endpoint management - indicating an evolution towards a unified approach to mobile security.
By submitting your personal information, you agree that TechTarget and its partners may contact you regarding relevant content, products and special offers.
You also agree that your personal information may be transferred and processed in the United States, and that you have read and agree to the Terms of Use and the Privacy Policy.
Jessica Ekholm, principal research analyst at Gartner, said smartphone and tablet sales are driving increased mobile traffic.
"Mobile data volumes will continue to grow as mobile data networks become faster and more ubiquitous, while at the same time the number of data users and data usage per user is expected to grow," she said.
Gartner predicts global mobile connections will reach 7.4 billion in 2015 with mobile data sales growing to $552bn.
The research firm said the growing number of mobile connections will put higher demands on communication service providers (CSP) to upgrade data networks and improve personalised data plans.
"What carriers currently need are innovative ways to increase data revenue while finding smart solutions to manage a growing demand in data," said Gartner research director Sylvain Fabre.
Vodafone's latest results reflected increased use of smartphones and data consumption within the workplace. Vodafone said 22% growth in UK data sales in the three months to 30 June 2011 was due to higher smartphone use and increased data traffic.
A report released by Ofcom shows mobile data services have increased "40-fold" over a three-year period, from 2007-2010.
Ofcom wants to cut the wholesale charges for connecting calls to mobile networks by 84% over the next four years from 4.18p per minute to 0.69p while mobile operators say wholesale charges should fall only to 1.25p.
In addition, the latest report by analyst Juniper Research warns mobile network operators (MNOs) may face a "seven-fold increase" in data delivery costs as a result of "inefficiencies in base station operations".
Alongside using LTE networks, Juniper said in a report, MNOs must look to data offloading, using Wi-Fi and femtocells, to keep costs down.
Read more on Mobile hardware