The UK's Serious Organised Crime Agency appears to be one of the first targets of a joint anti-government campaign by hacking groups Lulz Security (Lulzsec) and Anonymous.
The Serious Organised Crime Agency (Soca) was subject to a distributed denial of service (DDoS) attack designed to bring down its website.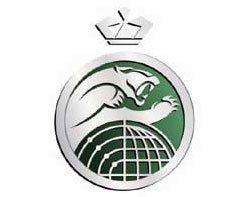 LulzSec appeared to claim credit for the attack by tweeting, "Tango down - in the name of #AntiSec", according to the BBC.
Announcing "Operation Anti-Security" (Antisec) Lulzsec had called on hacking groups to open fire on any government or agency that crosses their path.
The US Federal Bureau of Investigation (FBI) has expressed concern about the hacking groups' use of Twitter and other tools to connect hackers to gather force and momentum, according to the Financial Times.
Steven Chabinsky, FBI deputy assistant director told the paper that the public co-ordination and rapid spread of stolen data are "a big deal" and that the FBI is placing a lot of emphasis and focus on Anonymous and allied groups through co-ordinated transnational efforts.
Lulzsec said the top priority of Antisec is to steal and leak any classified government information. But the attack on Soca was a distributed denial of service (DDoS) attack designed to take down its website.
The agency was forced to take down its website temporarily on Monday. "Soca has chosen to take its website offline to limit the impact of DDoS attack on other clients hosted by our service provider," the agency said in a statement.
Soca emphasised the website is a source of information for the general public, hosted by an external provider and not linked to operational data.
Other recent Lulzsec targets to have had their websites downed include the US Central Intelligence Agency and the US Senate website. They have also sought to downplay the significance of the attacks.
Emphasising that no sensitive data or systems have been affected misses the point, says Stewart Room, partner at London-based legal firm Field Fisher Waterhouse.
"Whether or not any tangible harm has been done to systems and data assets, there is considerable damage caused to the great intangible, that is 'trust'. Basically, the citizen does not expect organisations as well-resourced as Soca, or the CIA, to be so vulnerable. So, a trust-gap will develop," Stewart Room wrote in a blog post.
Another important aspect, he says, is that LulzSec is demonstrating that organisations are failing on security issues. Room says this is important because there is a legal evolution underway that will create a general obligation for all holders of electronic data to ensure its protection.
Email Alerts
Register now to receive ComputerWeekly.com IT-related news, guides and more, delivered to your inbox.
By submitting your personal information, you agree to receive emails regarding relevant products and special offers from TechTarget and its partners. You also agree that your personal information may be transferred and processed in the United States, and that you have read and agree to the
Terms of Use
and the
Privacy Policy
.