The Royal Bank of Scotland (RBS) will cut costs further this year following its warning that it looks set to report the UK's biggest ever corporate loss for a financial year.

Download this free guide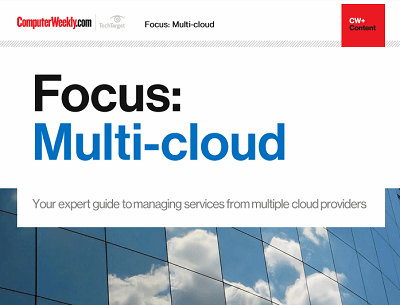 The maturity of the enterprise public cloud
Many IT leaders are increasingly coming round to the idea that sourcing services from one or more providers might be the best way to go. Join us as Computer Weekly takes a closer look at the multi-cloud approach and what providers are doing to capitalise on the trend.
By submitting your personal information, you agree that TechTarget and its partners may contact you regarding relevant content, products and special offers.
You also agree that your personal information may be transferred and processed in the United States, and that you have read and agree to the Terms of Use and the Privacy Policy.
RBS said it will soon announce further plans to reduce costs. "Costs are being reduced with significant initiatives already announced and more to come."
The troubled bank said in its pre-results statement that it will report a loss of between £7bn and £8bn on normal trading activities. But with further write-offs related to the ABM Amro acquisition this figure is expected to rise to up to £20bn.
RBS is almost 60% state-owned following a government bailout. It has 170,000 staff globally, including 104,000 in Britain.
Barclays last week announced a total of 4,200 job cuts with at least 400 and probably more coming in the IT department.
One option open to RBS is offshoring IT and back-office functions. The bank has not been a proponent of having jobs carried out overseas to cut costs.
When RBS bought Dutch Bank ABN Amro it adopted a company with a large number of offshore workers. But the company said it would not offshore anymore. "RBS would not be looking to offshore any jobs other than those already offshored," said a spokeswoman at the time.
RBS's former CEO of the manufacturing division, which employs 25,000 people supporting IT and other activities, Mark Fisher, preferred to keep jobs in-house.
Bob MacDowall, analyst at Towergroup, said RBS has not offshored much in the past but if it wanted to now it will be difficult. "Sending UK jobs overseas would be a political hot-potato because the government owns so much of RBS."
Chris Skinner, chief executive at financial services think-tank Balatro, said offshoring is unlikely if the government owns RBS.
But he said the bank is going to have to reverse-engineer its ABM Amro acquisition. RBS will probably be nationalised and broken up. "All of RBS's international businesses including ABM Amro will be sold off by the government," added Skinner.
The full results will be announced on 26 February.
Read more on IT outsourcing