A report by MPs on the £7bn Defence Information Infrastructure (DII) has confirmed that the Ministry of Defence knew the costs of the project would be at least £5.8bn when parliament was given a figure of £2.3bn.
The discrepancy of more than £2bn between what the MoD knew and declared as the costs of the DII suggests that questions put by MPs to the MoD are an unreliable way for parliament, project participants and the public to find out the real costs of large, government IT-based programmes.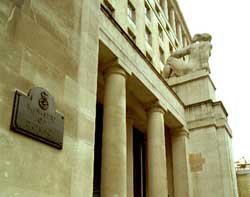 Computer Weekly has campaigned for more openness on government IT projects to enable better external scrutiny. We revealed last July that MP Mike Hancock had not been given the full truth when he asked the MoD in 2006 for the costs of the DII.
Now a report of the House of Commons' Public Accounts Committee has also drawn attention to the difference between what the MoD knew and what it told parliament.
The committee's report, which was published yesterday, says, "The department originally forecast that the programme would cost £5.8bn - this cost is greater than the £2.3bn that the department had previously reported to parliament."
When MP Mike Hancock asked for the costs of the DII the MoD gave him only the value of the initial contract - Increment 1 - which had been awarded to Atlas, the EDS-led consortium which is delivering DII systems. The MoD said nothing of the internal budgets for the cost of subsequent stages of the project.
The committee's report says that the total cost of the DII is now projected to be £7.1bn. The report says that the MoD has "acknowledged that this [the £2.3bn figure given to Parliament] could have been explained more fully".
Hancock asked in his parliamentary question of the MoD on 17 July 2006 for the "original estimated costs and in service delivery date was for the Defence Information Infrastructure project and what the current situation is in each case".
This was the MoD's reply:
"Increment 1 of the Defence Information Infrastructure contract was awarded to the Atlas Consortium, led by EDS, in March 2005 with an estimated value of £2.3bn. This estimated value remains extant. There is no 'in service delivery date' as such within the contract. The contracted 'New Services Commencement Date' was originally March 2006. This date was subsequently revised to May 2006 and was met successfully."
Key parts of report on DII project >>
Email Alerts
Register now to receive ComputerWeekly.com IT-related news, guides and more, delivered to your inbox.
By submitting your personal information, you agree to receive emails regarding relevant products and special offers from TechTarget and its partners. You also agree that your personal information may be transferred and processed in the United States, and that you have read and agree to the
Terms of Use
and the
Privacy Policy
.