This Article Covers
RELATED TOPICS
European governments that earned billions from auctions of radio frequencies for third generation mobile networks will not be so lucky again.
That might not be good news for cash-strapped governments, but it is likely to be good news for companies and consumers.
"The industry has learned, but so too have governments," Emin Gurdenli, CTO for T-Mobile, the Deutsche Telekom mobile subsidiary, and the UK's most popular mobile network operator (MNO), told Computer Weekly.

Download this free guide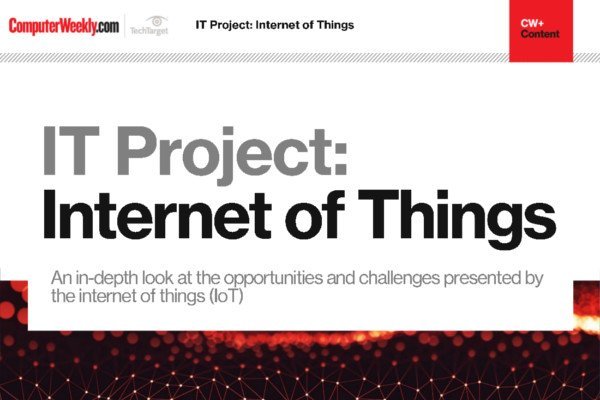 IT Project: Internet of Things
Have an in-depth look at the opportunities and challenges presented by the internet of things
Gurdenli's comment is a reference to what some see as an unintended consequence of the 3G auctions - a slow roll-out of high speed mobile connections by cash-strapped operators.
Gurdenli said governments and regulators were starting to be more flexible in their thinking with respect to frequency auctions and subsequent use of them. He said there was greater willingness to consider permitting sharing of communications assets between market participants.
"Spectrum is an asset, so why not?" he said.
He said the present negotiations between the government, Vodafone and O2, chaired by Broadband Stakeholders Group CEO Kip Meek, to claw back and resell frequencies in the 900Mhz band, were signs of the changing perception.
It was also reported that Vodafone and O2 were in talks to share elements of their mobile networks. Meanwhile Ofcom is presently consulting on allowing third parties direct access to BT's core network, starting with BT's wholesale subsidiary Openreach.
Gurdenli suggested the new vision was driven by a greater appreciation of the benefits of competition in speeding up the roll-out of more new services quicker to consumers.
This had to be weighed against profit margins among the suppliers, he said. Sharing, reselling or renting extra spectrum would give the licence holder a quicker return than if it had to fill the capacity by itself, he said.
The licence holder might earn less from renting its frequencies, but the money would come in quicker. Likewise governments might give up some money up front in return for taxes from a more robust market. "In this industry you learn to live with declining margins," Gurdenli said.
Read more on Networking hardware