Women must ask for pay rises to fight IT gender gap
Women in IT must ask for more money if they are...
Women in IT must ask for more money if they are going to overcome the gender pay gap, career coach Julia Thrul has said.
The former Frankfurt Stock Exchange trader says women must hone their negotiation skills when it comes to asking for a pay rise and closing the pay gap.

Download this free guide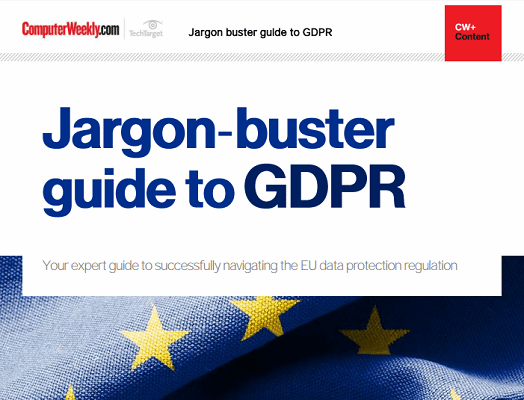 Jargon-buster guide to GDPR
The 10 most important things you need to know about GDPR, and a jargon-buster explanation for some of the key terminology.
By submitting your personal information, you agree that TechTarget and its partners may contact you regarding relevant content, products and special offers.
You also agree that your personal information may be transferred and processed in the United States, and that you have read and agree to the Terms of Use and the Privacy Policy.
Male IT staff currently earn an average of £720 a week, while female staff earn around £500.
People of either gender need to be properly prepared, she says - and they need to be asking for the right reasons.
"You will only receive a pay rise if you are very good at your job, and your boss thinks that you are that good too," she said.
Tips for negotiating a pay rise:
• Research carefully what the average salary for your profession is in your industry and your company.
• Make sure you ask for a pay rise at a time that fits in with your company's annual plans, ie. if there are only two specific occasions a year when salaries are considered, then don't ask outside of these times.
• But that doesn't mean you can't point out to your boss when you've brought in a contract, or a client specifically asks for you to work their project, and request for that to be considered when salaries are being discussed
• Negotiate the whole package - money is only part of the remuneration discussion think also about training, travel allowances, and job titles. This is especially important during times when there is no cash left to give.
Read more on IT jobs and recruitment