IT professionals should invest in soft skills as credit crunch deepens
Fear of an increasingly tough economic climate is driving decisions about IT investments in many companies today, says HP...
Fear of an increasingly tough economic climate is driving decisions about IT investments in many companies today, says HP user group Connect.
The trend is for businesses to be overly cautious, but everyone in IT should take this opportunity to put forward ideas about how they can support the business, Connect president Nina Buik told Computer Weekly.

Download this free guide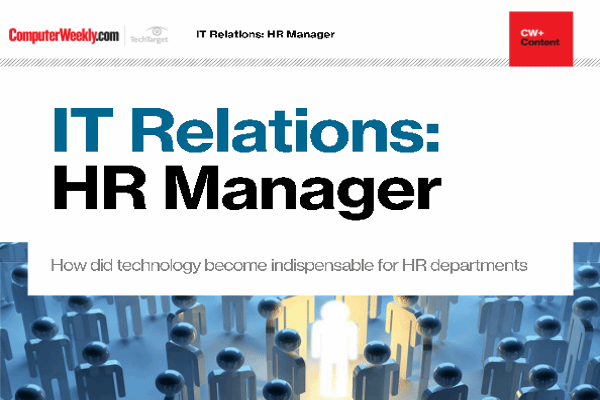 How did technology become indispensable for HR departments
HR and IT departments have begun to work closely together over the last few years. While HR historically has often received limited attention, companies now understand the key role the department plays in the business.
By submitting your personal information, you agree that TechTarget and its partners may contact you regarding relevant content, products and special offers.
You also agree that your personal information may be transferred and processed in the United States, and that you have read and agree to the Terms of Use and the Privacy Policy.
Every business is looking for ways to either save money or generate revenue, so the best thing IT systems users can do is take their ideas for achieving those goals to the top, she said.
Technologists should also look at improving their soft skills to enable to present those ideas to the business in the most effective way.
"Technologists typically overlook the need for public speaking and presentation skills, but in today's environment they are always going to have to sell themselves and their ideas," she said.
IT planning and budgeting for 2009 is to be one of the key topics at the first global HP user conferencehosted by Connect in Mannheim, Germany from10 -12 November.
Other key topics include the future of the IT industry and new technological developments such as virtualisation.
Around 500 HP end users are expected to attend the conference, which Buik said would be a good opportunity to share ideas on common challenges and best practice.
Challenging times force people to be creative and get the most out of existing systems, so it is a good time to find out what other HP users are doing and learn from their experience, she said.
According to Buik, the conference will also be a good opportunity for users to interact with HP representatives to communicate their challenges to "exert positive influence for positive change."
Martin Fink, vice-president for business critical servers at HP, will be at the conference to give users a roadmap of future product development, said Buik.
Connect, a 50,000-strong independent international HP user group, was formed in May 2008 to consolidate Encompass, ITUG and HP-Interex EMEA into a single independent worldwide community of users of HP enterprise technologies
Read more on IT jobs and recruitment