This Content Component encountered an error
This Article Covers
RELATED TOPICS
This Content Component encountered an error
This Content Component encountered an error
Four former senior HR women at Dell have filed a lawsuit against the company, accusing it of sexual and age discrimination.
They accuse Dell of preventing women and employees aged over 40 from breaking into the top ranks of the company, and are claiming $500m damages.
In 2007 Dell made more than8,000 workers redundant and the lawsuit alleges a disproportionate number of these were older or female workers.
The case was filed by law firm Sanford Wittels & Heisler at the San Francisco federal court on Wednesday.
Lawyer Steven Wittels, who is leading the case, said, "It is an understatement to say that women face a glass ceiling Dell's glass ceiling is made of concrete."

Download this free guide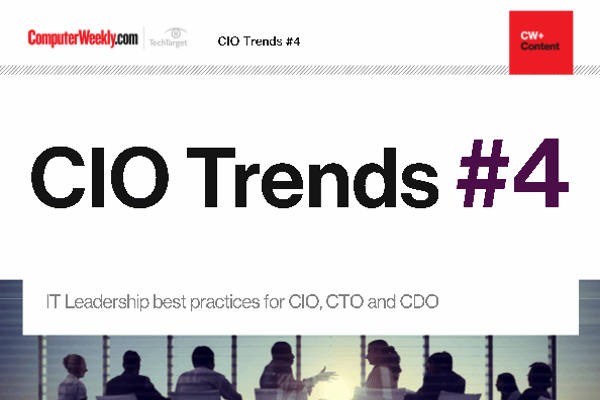 Stay on top of your game
Read about the latest trends and priorities of IT leaders: how to prepare for GDPR, make use of blockchain, transfer lessons from other sectors and become a hybrid IT and digital leader.
By submitting your personal information, you agree that TechTarget and its partners may contact you regarding relevant content, products and special offers.
You also agree that your personal information may be transferred and processed in the United States, and that you have read and agree to the Terms of Use and the Privacy Policy.
The women say they routinely held the same positions and handled the same responsibilities as higher-ranking and better paid male colleagues, but were denied promotions or pay rises.
One of the women, Bethany Riches, received an e-mail from a vice-president at Dell telling her not "to assume it's about you" if she had problems "breaking into arguably one of the toughest old boy networks in Dell".
Another former senior HR manager, Mildred Chapman, 59, said her responsibilities equalled or exceeded those of younger male directors, but she was repeatedly denied promotion to a director position or a pay increase. She was made redundant in April 2008.
The lawsuit alleges that as a result of Dell's discriminatory treatment, each of the plaintiffs lost more than $1m in projected salary-increases, promotion grants, and short and long-term incentive awards.
Chapman said, "It is my fervent hope that this lawsuit will serve as the necessary catalyst for creating much needed and long overdue change at Dell."
This Content Component encountered an error