The Ministry of Defence has released the first in a series of UFO "X-files" to the National Archives, and it has deployed new redact technology to streamline the process.
Thousands of pages relating to alleged UFO sightings are being declassified and released, and RapidRedact software is being used to redact information exempted under the Data Protection Act.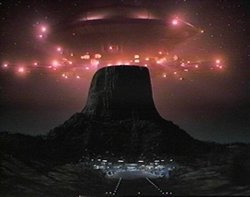 The time saved in streamlining and automating the redaction process has meant that the MoD have been able to release the "X-files" far earlier than would have been possible with a manual approach.
The MoD has been overwhelmed by a deluge of Freedom of Information requests relating to the alleged UFO sightings. This eventually led to the decision to transfer the collection of documents from Whitehall to the National Archives at Kew.
The MoD decided it needed to streamline the redaction process, and selected Redacta's RapidRedact system to electronically redact non-discloseable information from the electronic files.
Previously defence intelligence staff had to print out all relevant documents, manually use a scalpel or tape to physically remove names and addresses of individuals, then photocopy those documents for release.
This process was highly time-consuming, and wasted a great deal of paper and printer cartridges. RapidRedact can be used with any electronic format document, including scanned documents and images and is far more time and cost efficient than manual redaction.
The first collection of UFO documents released to National Archives consisted of more than 3,000 pages, and it is estimated that altogether more than 50,000 pages in total will be released. The documents are contained in multi-page files, with some files containing more than 900 pages.
Find out more about the MOD UFO "X-Files" at the following websites:
National Archives MOD UFO documents >>
Ministry of Defence website - UFO files announcement >>
UK X-Files BBC Newsnight item >>
National Archives spark UFO mania >>
US embarrassed that UFO hacker could easily access military >>
Email Alerts
Register now to receive ComputerWeekly.com IT-related news, guides and more, delivered to your inbox.
By submitting your personal information, you agree to receive emails regarding relevant products and special offers from TechTarget and its partners. You also agree that your personal information may be transferred and processed in the United States, and that you have read and agree to the
Terms of Use
and the
Privacy Policy
.