Government slammed for not putting public cash into next generation rural broadband
The Country Land and Business Association (CLA) has slammed the government for deciding not to plough public money into next generation broadband.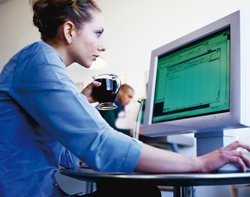 This Article Covers
RELATED TOPICS
The Country Land and Business Association (CLA) has slammed the government for deciding not to plough public money...
Continue Reading This Article
Enjoy this article as well as all of our content, including E-Guides, news, tips and more.
By submitting your personal information, you agree to receive emails regarding relevant products and special offers from TechTarget and its partners. You also agree that your personal information may be transferred and processed in the United States, and that you have read and agree to the Terms of Use and the Privacy Policy.

into next generation broadband.
"Government broadband investment is not cheap, but vital for business survival", says the CLA.
The CLA says that a report by the Department for Business Enterprise and Regulatory Reform (BERR) - recommending no government investment in a next generation access network - is "seriously blinkered".
The organisation insisted that the rural economy would be severely hampered, along with the rest of industry, if government money was not ploughed into providing fast broadband services for all.
Douglas Chalmers, director of CLA North, said, "Universal fast broadband is not just for games and videos, it means industry and jobs. Some rural areas are already disadvantaged by existing broadband provision, which not only affects existing businesses but also stops new enterprises relocating and creating employment."
He said, "Using effective broadband is a huge boon for all businesses, even for 'traditional' ones such as farms. The benefits are even more significant when the communications options are either disappearing like rural post offices or becoming dearer such as fuel-driven transport."
He said new, high value and low impact businesses will not even consider moving to an area that does not have decent communications.
Chalmers said the future "was having fibre optic connections to every door". He added, "We never said it would be cheap. Industry is investing billions, but the digital divide has left many rural areas unable to compete and amply illustrates the failings of relying solely on the private sector.
"The solution must be a public/private sector partnership with the aim of achieving total fibre optic availability within 15 years."
A recent report by the Said Business School at the University of Oxford and the University of Oviedo's Department of Applied Economics, sponsored by Cisco Systems, places Britain outside the top ten "Broadband Quality Nations".
The BERR Report, Review of Barriers to investment in Next Generation Broadband, is available online.
CLA: