Only one in 10 adults trusts the government with their personal information, but family, banks and employers are more trusted than friends, according to a survey.
The online survey of 1,048 UK adults, commissioned by Data Encryption Systems (DES), showed that three-quarters of Britons would provide contact details, date of birth, marital status, health information and children's details to anyone who asks, but only one in 10 adults trusted the government with their personal information, and even fewer (9%) would trust an online retailer.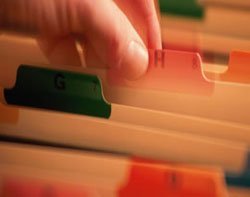 Even so, 41% said they favoured ID cards, 40% were against and 19% were undecided. Of those who were against or undecided about ID cards, 93% said it was because the government had a poor track record of looking after citizens' data. Almost as many (87%) thought the government lacked competence with personal data security, and 69% thought it had a poor regard for citizens' privacy.
Two out of three worried that their personal data would fall into the wrong hands, and almost half thought ID cards would intrude into their personal lives.
Data breaches such as HM Revenue & Customs' loss of 25 million unencrypted records of child benefit claimants, as well as the loss of more than 6,000 drivers' licence applicants' details made two out of three people distrust the government's technology, the survey found. "A damning 56% simply don't trust civil servants with their personal data," the authors said.
The researchers found 64% of workers who used a computer at work said they dealt with what they considered sensitive or private information about clients, customers and staff. Only 37% said they could protect it by encrypting it. Just over half (52%) said they had no encrypting capability and 11% didn't know.
Commenting on the results, DES managing director David Tomlinson said, "Every time you pay online, register your taxes or apply for a passport, you are taking a gamble with your personal information. Knowing who to trust is a burning question."
Cherry Taylor, managing director of Dynamic Markets, which conducted the survey, said, "Mistrust in government is a problem we have seen echoed in other research, which suggests it might be an issue the government really needs to address."
Who do you trust?
1. Family (62%)
2. A bank (36%)
3. An employer (32%)
4. Friends (28%)
5. The government (10%)
6. Online retailers (9%)
7. Networking sites (1%)
Source: Data Encryption Systems
Email Alerts
Register now to receive ComputerWeekly.com IT-related news, guides and more, delivered to your inbox.
By submitting your personal information, you agree to receive emails regarding relevant products and special offers from TechTarget and its partners. You also agree that your personal information may be transferred and processed in the United States, and that you have read and agree to the
Terms of Use
and the
Privacy Policy
.