Cornish roofer caught for selling rogue software
A Cornish roofer has been caught out for selling counterfeit software on eBay.
A Cornish roofer has been caught out for selling counterfeit software on eBay.
The man from Redruth, Cornwall was nabbed after a company that sells anatomical software bought a copy of its own software on the auction site.
Working with the Federation Against Software Theft, software house Primal Pictures contacted the counterfeiter.
The anti-piracy partners say the man has now promised to cease trading in illegal software and has supplied a written admission of his guilt. He will now negotiate compensation with Primal.

Download this free guide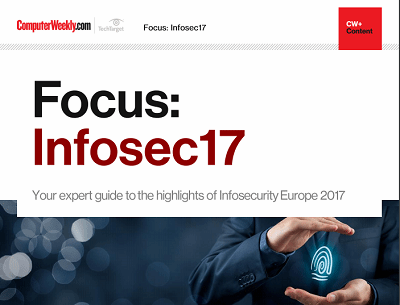 From forensic cyber to encryption: InfoSec17
Security technologist Bruce Schneier's insights and warnings around the regulation of IoT security and forensic cyber psychologist Mary Aiken's comments around the tensions between encryption and state security were the top highlights of the keynote presentations at Infosecurity Europe 2017 in London.
By submitting your personal information, you agree that TechTarget and its partners may contact you regarding relevant content, products and special offers.
You also agree that your personal information may be transferred and processed in the United States, and that you have read and agree to the Terms of Use and the Privacy Policy.
Peter Allan, CEO of Primal Pictures said, "Our software is the product of years of dedicated hard work by anatomists and computer graphic experts, and it is used to train medical and surgical students all over the world.
"We went to Fast to help us settle this without going to court, and we are happy that the rogue seller has ceased his illegal activities so that we can stay in business."
Read more on IT risk management