Citrix revamps channel strategy
Citrix is revamping its reseller channel as it expands its product portfolio.
Citrix is revamping its reseller channel as it expands its product portfolio.
Citrix has recently added the likes of Citrix EdgeSight, Citrix NetScaler and Citrix WanScaler to its portfolio, and recently announced its Trinity project to develop "dynamic desktops" to users, in partnership with leading companies such as Microsoft and HP.

Download this free guide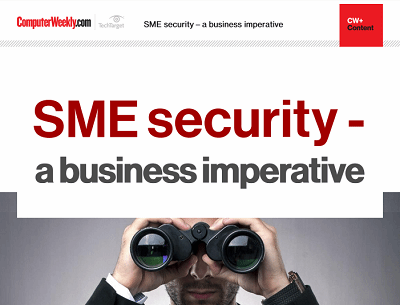 The secret to winning - SMEs and cyber security
50% of SMEs plan to spend less than £1000 on cyber defenses in the next year and only 42% of SMEs are concerned about ransomware. Anyone see a problem? Computer Weekly outlines some solutions to this growing naive trend.
By submitting your personal information, you agree that TechTarget and its partners may contact you regarding relevant content, products and special offers.
You also agree that your personal information may be transferred and processed in the United States, and that you have read and agree to the Terms of Use and the Privacy Policy.
With the channel selling around 90% of Citrix's products, the firm now feels the need to make sure that resellers are now competent enough to sell its new offerings.
Wes Wasson, Citrix vice-president for product marketing and product strategy, said that the company will add competency ratings for specific business areas to its resellers from next January.
These will cover areas such as application security, application virtualisation, network security and specialist support for SMEs.
While companies will not need such ratings to be able to sell Citrix products, those that demonstrate their competency in specific areas will be more heavily promoted by Citrix to customers. This may include reseller web links being featured in Citrix ads, and other marketing tools.
Wasson said, "Our existing silver, gold and platinum grading of resellers will remain, based solely on the volumes they sell, but now is the time to add something extra to the way we grade our channel partners."
Resellers will achieve competency ratings through their activity in the channel and through training courses provided by Citrix, among other means.

Read more on IT for small and medium-sized enterprises (SME)