Offshore ITdeals fuel key skills pay hike
Employer concerns about losing key IT staff and problems with offshore outsourcing deals are pushing up salaries for a handful of...
Employer concerns about losing key IT staff and problems with offshore outsourcing deals are pushing up salaries for a handful of skills, a major survey has revealed.

The survey of 45,000 IT staff and 1,860 employers in North America and Europe found that salaries for certain skills rose during 2004 after sharp declines the previous year. Pay for networking skills rose by 6% and messaging/ groupware rose by 4.5%, compared to a 6% to 12% decline for both skills during 2003, management consultancy Foote Partners found.

Hiring by IT services companies also accelerated during 2004, boosting salaries for consultants with skills in networking, information security and systems integration. The findings provide more evidence of a steady recovery in the IT jobs market.

David Foote, president and chief research officer at Foote Partners, said employers had found offshore outsourcing deals riskier than anticipated which has made them rely more on key staff in their IT department.

"IT decision makers have lately become less inclined to play the offshoring or outsourcing card when under pressure," said Foote. "They are looking instead for ways to keep A-team players from jumping ship and, according to our research, that is showing up in pay rises for premium skills."

The upbeat findings echo the latest Computer Weekly/SSL Survey of Appointments Data and Trends, published last November. It found that the number of IT job vacancies in the UK has surged in the past three months, signalling the end of a four-year downturn.

The number of permanent jobs advertised rose by 33% from 73,160 to 97,531 during the past quarter - an 83% increase in demand compared to a year ago.

Demand for contractors has increased by 50% over the past three months and by 81% since the start of 2004. The upturn is pushing up salaries, which have risen by an average of 4.3% for permanent staff - the highest increase since the Y2K boom.

Download this free guide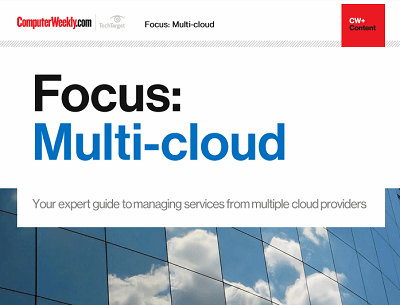 Mixing and matching your cloud options
Many IT leaders are increasingly coming round to the idea that sourcing services from one or more providers might be the best way to go. From a cost and resiliency perspective, some workloads might work better in one cloud over another. Or a certain provider might boast some functionality that suits a particular process the enterprise is looking to implement, but falls short in other areas, prompting the company to adopt a mix-and-match procurement strategy. Join us as Computer Weekly takes a closer look at the multi-cloud approach and what providers are doing to capitalise on the trend.
By submitting your personal information, you agree that TechTarget and its partners may contact you regarding relevant content, products and special offers.
You also agree that your personal information may be transferred and processed in the United States, and that you have read and agree to the Terms of Use and the Privacy Policy.
How does your salary compare to the National Average? Find out with the totaljobs.com Salary Checker

Read more on IT outsourcing