Large firms 'lose £13m a year each' by not scrapping failing projects
Large UK companies are wasting more than £13m a year each on average by not scrapping failing IT and business projects, according...

Download this free guide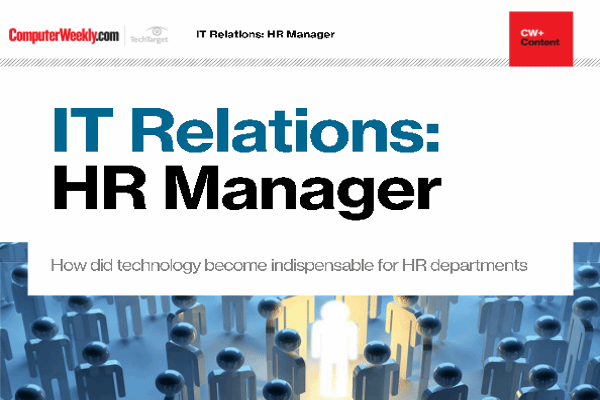 How did technology become indispensable for HR departments
HR and IT departments have begun to work closely together over the last few years. While HR historically has often received limited attention, companies now understand the key role the department plays in the business.
By submitting your personal information, you agree that TechTarget and its partners may contact you regarding relevant content, products and special offers.
You also agree that your personal information may be transferred and processed in the United States, and that you have read and agree to the Terms of Use and the Privacy Policy.

Large UK companies are wasting more than £13m a year each on average by not scrapping failing IT and business projects, according to research commissioned by Microsoft.

The survey of 300 IT and business project managers from UK companies found that 15% of projects were scrapped before completion - but managers thought that 19% should be canned.

That gap of 4% is costing the average large company (with 159 concurrent projects) £13.4m every year, according to the research, which was presented to the IT Directors' Forum on board the cruiseship Aurora last week.

Despite this waste, 84% of projects were completed within budget, according to the research, although the longer the project ran the more likely it was to go over budget.

The most common causes of budget overruns cited by managers were a change in plan (27%), a lack of resources (15%) and an inadequate brief (15%).

The survey found that only 26% of projects were not completed on schedule, but Ivan Lloyd, technology director, corporate project solutions, Microsoft Project Advisory Council, believed the research presented an overly optimistic view of project management in the UK.

"My experience suggests the number is the mirror opposite - probably 75% of projects are behind schedule and barely 25% get finished on time. Most of the projects I have seen do not incorporate strong, fully enforced and timely cost reporting."

Managing time was the biggest headache in running an IT/business project, according to the survey's respondents, followed by managing costs and a lack of human resources.

The survey also raised concerns that projects were being managed on outdated information. Although project managers spent an average of 13 hours a month producing management reports, more than 60% of business decision makers said the information they received on projects was out of date.

Half of the companies surveyed employed more than 1,000 staff, and none employed fewer than 500.
Read more on IT jobs and recruitment