Outsourcing means US job creation is a must
While outsourcing is a reality of the 21st century, the US must create jobs to replace those being lost, US secretary of state...
While outsourcing is a reality of the 21st century, the US must create jobs to replace those being lost, US secretary of state Colin Powell said yesterday.

Download this free guide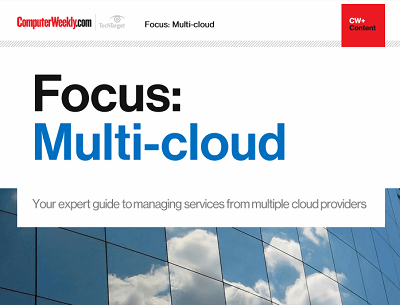 The maturity of the enterprise public cloud
Many IT leaders are increasingly coming round to the idea that sourcing services from one or more providers might be the best way to go. Join us as Computer Weekly takes a closer look at the multi-cloud approach and what providers are doing to capitalise on the trend.
By submitting your personal information, you agree that TechTarget and its partners may contact you regarding relevant content, products and special offers.
You also agree that your personal information may be transferred and processed in the United States, and that you have read and agree to the Terms of Use and the Privacy Policy.
Powell's remarks come against the backdrop of a growing outcry in the US against the loss of jobs by offshore outsourcing to low-cost locations such as India. A large number of US companies are shipping jobs in software development, business process outsourcing and call centres to their Indian subsidiaries or to contractors in India with an eye to cutting costs.
"It is the reality of 21st century international economics that these kinds of dislocations will take place," said Powell, who was speaking at a press conference in Delhi.
"What we have to do is work to minimise these dislocations and provide new opportunities for workers. This is a major issue that we will be focusing on in the months ahead."
Powell said that there are also opportunities for US citizens to service Indian needs, and expressed hope that India understands the need for reforms so that the US can have more opportunities in India.
India should allow more foreign direct investment, continue with economic reforms and make it easier for US businesses to enter the Indian market, he added.
Powell's emphasis that there would be no quid pro quo between outsourcing and trade reforms by the Indian government contrasts with remarks in Delhi in February by another key US government official, Robert Zoellick, the US trade representative, who tried to establish a link between outsourcing to India and the opening of India's markets for both services and agriculture.
"We need to make it a two-way street that includes services, goods, and agriculture," said Zoellick, adding that India was not in a position to complain as it has not signed a World Trade Organisation agreement on government procurement.
John Ribeiro writes for IDG News Service
Read more on IT outsourcing