IBM blends three techniques to create 970FX chip
IBM has released further details about the manufacturing process used to create its 90-nanometer PowerPC 970FX chip.
This Article Covers
RELATED TOPICS
IBM has released further details about the manufacturing process used to create its 90-nanometer PowerPC 970FX chip.
The technology used to create the chip is a blend of strained silicon, silicon on insulator (SOI), and copper wiring. Samples of the chip have already shipped, and production volumes are increasing.

Download this free guide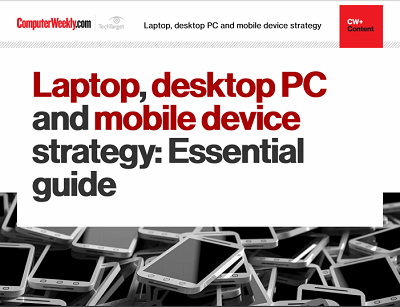 The great debate - to PC or not to PC
IT leaders have greater choice in end-user devices than ever before. The age of PC-only users is over and we have entered the multiple device era. In this guide, you can find best practice, analysis of the latest trends, and expert advice on formulating enterprise strategy in laptops, desktop PCs and mobile devices.
By submitting your personal information, you agree that TechTarget and its partners may contact you regarding relevant content, products and special offers.
You also agree that your personal information may be transferred and processed in the United States, and that you have read and agree to the Terms of Use and the Privacy Policy.
Apple will be the first customer for the new chip. IBM and Apple confirmed that the XServe G5, announced in January at MacWorld, will use the 90-nanometer 970FX chip. Apple will, more than likely, adopt the chip for a new series of PowerMac desktops to be released later this year.
The PowerPC chip uses a different instruction set than the x86 instruction set found in Intel or Advanced Micro Devices' chips. The processor is similar to AMD's Athlon 64 chip in that it allows Apple users to run both 32-bit applications and 64-bit applications on the same chip.
Customers will be able to use the PowerPC 970FX chip in everything from PCs to notebooks to networking equipment, said Norman Rohrer, senior technical staff member at IBM. The unique power-tuning technique used in the chip allows it to vary power consumption thousands of times a second, reducing the overall power consumption.
IBM's strained silicon manufacturing technique involves a layer of nitrate that wraps around the silicon transistors. The atoms in the two substances naturally align when placed together, and that process stretches the silicon channel through which electrons flow. More electrons can flow down the channel if the opening is wider, and more electrons equals more performance.
Intel used a similar technique to create its newest Pentium 4 processor, formerly known as Prescott.
Tom Krazit writes for IDG News Service