AMD unveils latest Athlon-64
Advanced Micro Devices (AMD) has released the latest Athlon 64 processor.
This Article Covers
RELATED TOPICS
Advanced Micro Devices (AMD) has released the latest Athlon 64 processor.
The AMD Athlon 64 3000+ runs at 2.0GHz, the same clock speed as the Athlon 64 3200+ released in September, but the new chip comes with 512Kbytes of cache, half the cache of its predecessor.

Download this free guide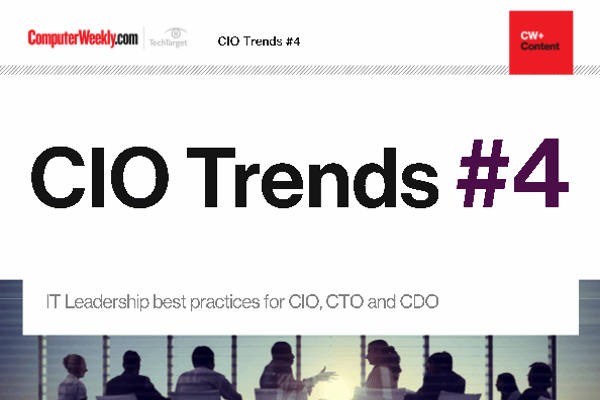 Stay on top of your game
Read about the latest trends and priorities of IT leaders: how to prepare for GDPR, make use of blockchain, transfer lessons from other sectors and become a hybrid IT and digital leader.
By submitting your personal information, you agree that TechTarget and its partners may contact you regarding relevant content, products and special offers.
You also agree that your personal information may be transferred and processed in the United States, and that you have read and agree to the Terms of Use and the Privacy Policy.
AMD wants to release a line of Athlon 64 chips with the lower cache to establish a budget version of the chip, said Nathan Brookwood, principal analyst with Insight 64. Rival chipmaker Intel has done the same thing with its Celeron processors.
The Celeron processor is essentially the same as the Pentium 4 processor. Intel disables half the cache of a Pentium 4 chip to create the Celeron.
The processor will be sold for $218 in quantities of 1,000 units. The Athlon 64 3200+ costs $417, which puts it out of reach for many desktop buyers. The highest performance desktop chip in AMD's 64-bit stable, the Athlon FX-51, costs $733.
AMD's Athlon 64 processors allow users to run both 32-bit and 64-bit applications on their systems, provided they have a 64-bit operating system.
Several versions of Linux are available that support AMD's 64-bit technology, but sales of PCs with the chip are not expected to really take off until Microsoft releases a full 64-bit version of Windows XP for the Athlon 64 some time in 2004. A beta version is already available.
Tom Krazit writes for IDG News Service