Youngsters' IT choices will dictate the future
The best place to look for the next big thing in IT is the dance floor, BT futures seer Robin Mannings told a meeting of the BCS...

Download this free guide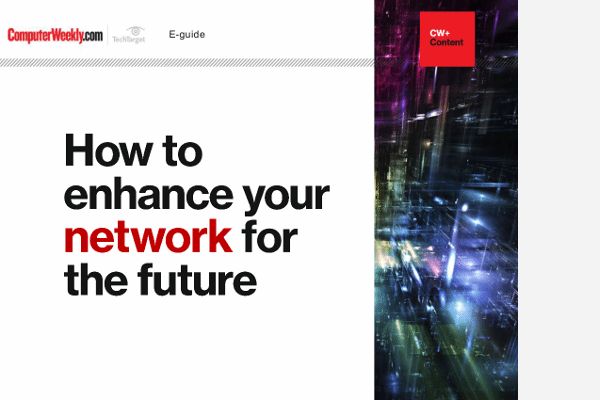 How to enhance your network for the future
Latest on networking developments and directions: NFV, self-optimising networks and IoT enabled smart cities
By submitting your email address, you agree to receive emails regarding relevant topic offers from TechTarget and its partners. You can withdraw your consent at any time. Contact TechTarget at 275 Grove Street, Newton, MA.
You also agree that your personal information may be transferred and processed in the United States, and that you have read and agree to the Terms of Use and the Privacy Policy.

The best place to look for the next big thing in IT is the dance floor, BT futures seer Robin Mannings told a meeting of the BCS Elite group of IT directors this month.

Speaking on disruptive technologies - IT that creates a step-change in the way we do business - Mannings, BT's university research programme manager and the link with BT's Disruptive Lab at the Massachusetts Institute of Technology, said breakthroughs occur when a new business model rides on a new technology.

"It was the change in the business model to pre-paid mobile phones that brought about widespread texting," he said.

"We should look to younger people for innovative ways of exploiting wireless, ubiquitous computing enabled through low-power wireless peer-to-peer applications and novel uses of RFID.

"Although RFID tagging is used in commercial applications such as supply chain management, if a 'physical cookie' was embedded in RFID tags in clothing, it could be used for lifestyle applications. For example, people would be able to meet their partners via RFID tags."

Mannings' vision for the future included developments in ad hoc non-centralised networks, peer-to-peer business applications, edge-of-network intelligence, grid computing, open source hardware and software, information storage at one bit per 20 atoms, semantic encoding, ubiquitous computing and low-power wireless.

With such a raft of technology and easily accessible applications, the real profit for the future will be in the command and control of the IT infrastructure.

www.bcs.org/elite
Read more on Wireless networking