SuSE buyout puts Netware in the open source frame
Novell's decision to buy SuSE, the world's second largest commercial Linux distributor, could dramatically boost the uptake of...

Download this free guide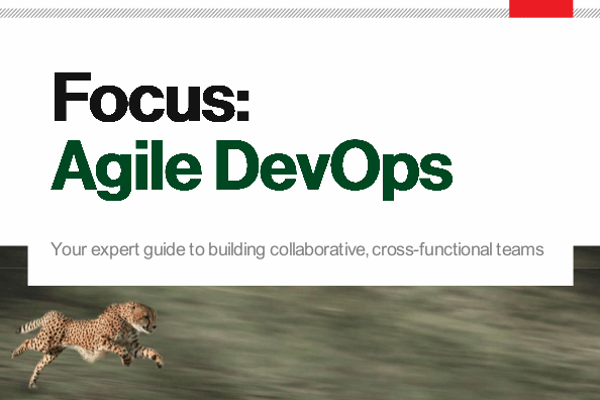 How can your business benefit from DevOps?
Let's take a look at six of the development practices that Disciplined Agile Delivery recommends for disciplined DevOps teams.
By submitting your personal information, you agree that TechTarget and its partners may contact you regarding relevant content, products and special offers.
You also agree that your personal information may be transferred and processed in the United States, and that you have read and agree to the Terms of Use and the Privacy Policy.

Novell's decision to buy SuSE, the world's second largest commercial Linux distributor, could dramatically boost the uptake of open source software in the enterprise and give millions of Netware users a migration path to the open source operating system.

Analyst firm Gartner said Novell users considering a shift to open source would now have "a rich infrastructure stack around directory, file, print, collaboration and messaging", packaged around the Linux operating system.

IDC said Novell has a global installed base of four million servers running Netware and 95 million PCs connected to a Netware network. However, Novell's share of new server sales is slipping. IDC's latest estimates show that 23% of new servers are running Linux and 9.9% use Netware.

Novell chief executive Jack Messman said, "Linux is the future of computing. This merger reduces the barrier to deploying Linux in the enterprise."

IBM has backed the SuSE takeover with a £30m investment in Novell. IBM has been aggressively promoting Linux but Red Hat, the leading commercial distributor of the open source software, only supports some IBM platforms.

Dan Kusnetzky, vice-president for systems software at IDC, said IBM's stake would act as an incentive for SuSE to continue the complex work of developing Linux distributions across all IBM's hardware. "SuSE is the only Linux provider to support all of IBM's hardware platforms," he said.

Novell set to bring Linux into the mainstream >>
Read more on Operating systems software