Business process outsourcing booming, says Gartner
The global business process outsourcing (BPO) market will continue to show healthy growth in 2003, growing by 10.5% to $122bn...
The global business process outsourcing (BPO) market will continue to show healthy growth in 2003, growing by 10.5% to $122bn (£74bn), latest research from Gartner has predicted.
While other IT services segments are feeling the impact of the economic downturn, the BPO market will remain strong, said Rebecca Scholl, principal analyst for Gartner's sourcing group.

Download this free guide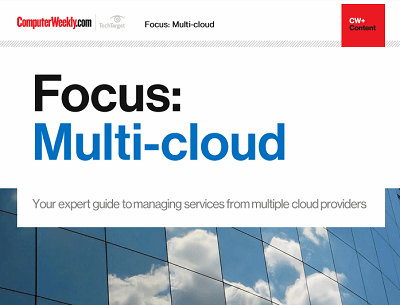 Mixing and matching your cloud options
Many IT leaders are increasingly coming round to the idea that sourcing services from one or more providers might be the best way to go. From a cost and resiliency perspective, some workloads might work better in one cloud over another. Or a certain provider might boast some functionality that suits a particular process the enterprise is looking to implement, but falls short in other areas, prompting the company to adopt a mix-and-match procurement strategy. Join us as Computer Weekly takes a closer look at the multi-cloud approach and what providers are doing to capitalise on the trend.
By submitting your personal information, you agree that TechTarget and its partners may contact you regarding relevant content, products and special offers.
You also agree that your personal information may be transferred and processed in the United States, and that you have read and agree to the Terms of Use and the Privacy Policy.
"Enterprises around the world are attempting to focus their investments on their core business processes and are increasingly looking at outsourcing non-core business processes," she said
"Early adopters of BPO services, primarily large organisations, continue to expand their relationships to include new process areas, and technology and media are creating opportunities for outsourcing entire lines of products and services, such as online payroll, online benefits administration, online order management and online transaction processing."
The Western European BPO market is forecast to grow 10.9% in 2003, to $27bn (£16bn), the Gartner research said.
Continuing difficult economic times are leading Western European companies to look to BPO as a tool to save costs and provide strategic review of many of their activities, Scholl said
In Europe, outsourcing of financial services processes are widely used but other industries are growing in respect for different types of BPO, she said.
Customer interaction for demand-management BPO is proving popular in the utilities and telecommunications sectors.
Supply-management BPO is gaining popularity in local governments, and enterprise services are growing in telecommunications for human resources, finance and accounting.
Read more on IT outsourcing