Gartner predicts rise in Q2 PC shipments
Modest increases in worldwide PC shipments and revenue will occur in the second quarter of this year amid economic uncertainty,...
This Article Covers
RELATED TOPICS
Modest increases in worldwide PC shipments and revenue will occur in the second quarter of this year amid economic uncertainty, the aftermath of the US war in Iraq and the outbreak of severe acute respiratory syndrome (Sars), market researcher Gartner predicted.

Download this free guide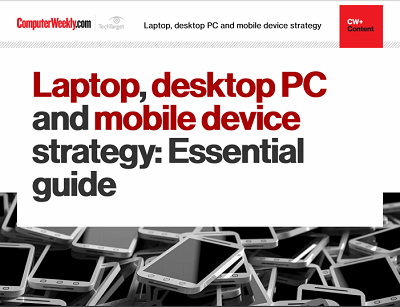 The great debate - to PC or not to PC
IT leaders have greater choice in end-user devices than ever before. The age of PC-only users is over and we have entered the multiple device era. In this guide, you can find best practice, analysis of the latest trends, and expert advice on formulating enterprise strategy in laptops, desktop PCs and mobile devices.
By submitting your personal information, you agree that TechTarget and its partners may contact you regarding relevant content, products and special offers.
You also agree that your personal information may be transferred and processed in the United States, and that you have read and agree to the Terms of Use and the Privacy Policy.
Global PC shipments will reach 30.7 million units in the second quarter for a 6.4% increase compared with the second quarter of last year, and worldwide revenue will be $38.3bn (£23.7bn), an increase of 2.6% over the same quarter last year, said Gartner.
PC shipments for the full year are forecasted to hit 136.9 million units, up 6.6% over the full year 2002, with revenue of $170.6bn (£105.4bn), an 3.3% increase from last year.
Gartner analysts predicted the mobile segment of the PC market will grow and forecast that Intel's Centrino platform would become the mainstream choice for big businesses.
However, the researcher does not expect Centrino to translate into significant short-term notebook sales because large companies typically wait three to six months to start buying gear that uses new technologies.
Despite the hype when Tablet PCs rolled out last November, they have not had much effect on the market. Gartner estimated that they accounted for about 1% of total mobile PC shipments in the first quarter of this year.
Recovery prospects are mixed in the US, with economists debating whether this year's gross domestic product growth will be better or worse than last year.
The outlook hangs, in part, on Europe and if autonomous growth occurs there, but that does not look likely because of weak confidence, the appreciating Euro and overly tight macroeconomics, said Gartner analyst, George Shiffer.
The Sars outbreak is taking a toll on the economies of some Asian countries and there is "rising danger" the disease could have a significant effect on that entire region if trade is severely disrupted as a consequence of the virus, he added.