Cray launches 52Tflops supercomputer
Cray has launched its X1 supercomputer, heralding the machine as the fastest supercomputer in the world.
This Article Covers
RELATED TOPICS

Download this free guide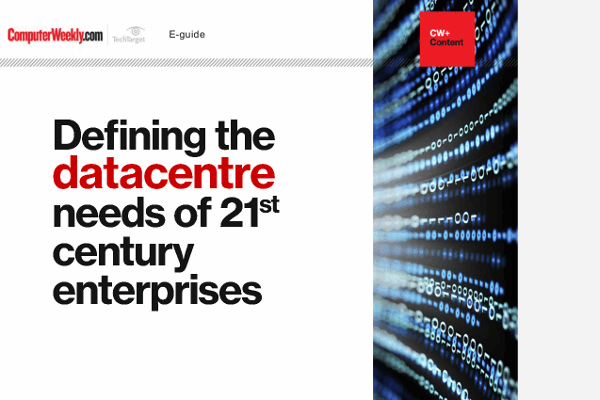 Defining the datacentre needs of 21st century enterprises
A collection of our most popular articles on datacentre management, including: Cloud vs. Colocation: Why both make sense for the enterprise right now; AWS at 10: How the cloud giant shook up enterprise IT and Life on the edge: The benefits of using micro datacenters
By submitting your personal information, you agree that TechTarget and its partners may contact you regarding relevant content, products and special offers.
You also agree that your personal information may be transferred and processed in the United States, and that you have read and agree to the Terms of Use and the Privacy Policy.

Cray has launched its X1 supercomputer, heralding the machine as the fastest supercomputer in the world.



The company claimed the X1 could perform 52 trillion floating-point operations per second (flops), more than double the speed of NEC's top-end system, the SX-7, which peaks at 18.1Tflops.

The X1 also outperforms NEC's specialised Earth Simulator supercomputer, which is rated at 35.9Gflops. These speeds are several thousand times faster than a desktop PC - an Apple Power Mac G4 desktop system with a dual 1.25GHz PowerPC G4 processor configuration is rated at just over 18Gflops, for example.

Typical applications for high-end supercomputers include weather simulations, automotive, aerospace, chemical and pharmaceutical industry applications, plus classified and unclassified government work.

The X1's processing core consists of four 800MHz 12.8Gflops proprietary Cray vector processors per node, with systems consisting of between two and 1,024 nodes.

Each processor comes with 16Gbytes of memory, giving a maximum memory of 66Tbytes. Shared memory connects processors within each node, and the nodes are connected in a three-dimensional network with 1.2Gbps I/O links. Pricing begins at $2.5m (£1.58m).

Cray also said it had accepted the "petaflop challenge", an attempt to build a machine capable of performing 1,000Tflops by 2010.

One initiative under way is building a $90m supercomputer called Red Storm, which will consist of over 10,000 Advanced Micro Devices' 64-bit Opteron processors.