Microsoft plugs six more security holes in IE
Microsoft has released a patch that addresses six security vulnerabilities in its Internet Explorer browser, including a critical...

Download this free guide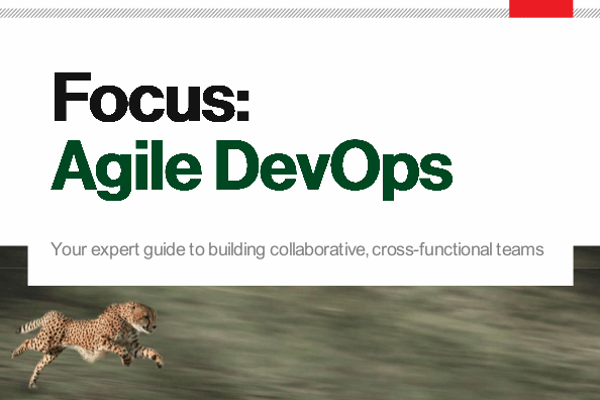 How can your business benefit from DevOps?
Let's take a look at six of the development practices that Disciplined Agile Delivery recommends for disciplined DevOps teams.
By submitting your personal information, you agree that TechTarget and its partners may contact you regarding relevant content, products and special offers.
You also agree that your personal information may be transferred and processed in the United States, and that you have read and agree to the Terms of Use and the Privacy Policy.

Microsoft has released a patch that addresses six security vulnerabilities in its Internet Explorer browser, including a critical flaw that could allow an attacker to run code on a client machine.



The patch is intended for Internet Explorer 5.01, Internet Explorer 5.5 and Internet Explorer 6.0.

Among the changes that are provided by the patch is a fix that closes a vulnerability in one of Internet Explorer's local HTML (Hypertext Markup Language) resources.

One of the HTML files shipped with Internet Explorer contains a cross-site scripting vulnerability that could allow an attacker to execute a script on a user's computer, Microsoft said in a security bulletin issued yesterday (Wednesday).

The patch also addresses two information disclosure vulnerabilities that could allow an attacker to read, but not add, delete or change, data on a user's computer.

Microsoft rated both the cross-site scripting vulnerability and the information disclosure vulnerabilities as critical flaws.

In addition, the patch fixes a zone spoofing vulnerability that could allow a Web page to be viewed in Internet Explorer's Trusted Sites zone, allowing an attacker's Web page to be viewed with fewer security restrictions on a user's PC.

The final vulnerabilities that the patch fixes are two content disposition vulnerabilities that could allow an attacker to fool Internet Explorer into thinking a malicious download is safe. Microsoft rated these vulnerabilities were rated "low" to "moderate".

Besides the six vulnerabilities described by Microsoft, the patch also disables frames in Internet Explorer's Restricted Sites zone. Outlook Express 6.0, Outlook 98 and Outlook 2000 with the Outlook Email Security Update and Outlook 2002 read email in the Restricted Sites zone by default, so this change also disables frames in HTML e-mail that is read using any of these applications.

The change was made to eliminate the possibility that an HTML e-mail could automatically open a new window or download an executable file, Microsoft said.

The patch is available for download from Microsoft's Web site: www.microsoft.com/windows/ie/downloads/critical/q321232/default.asp
Read more on Operating systems software