Nortel Q1 loss matches expectations
Nortel Networks yesterday (18 April) posted a first quarter pro forma net loss of $463m (£320m), or $0.14 per share for...

Download this free guide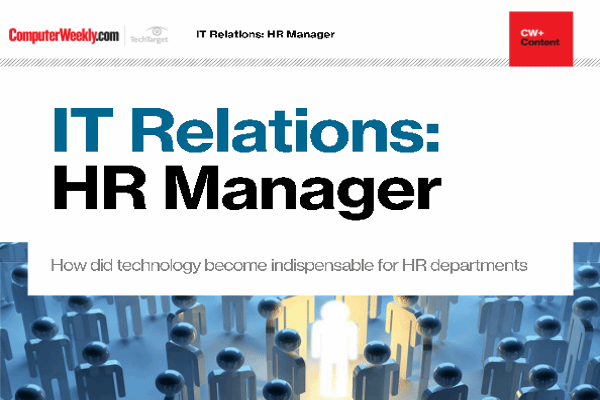 How did technology become indispensable for HR departments
HR and IT departments have begun to work closely together over the last few years. While HR historically has often received limited attention, companies now understand the key role the department plays in the business.
By submitting your personal information, you agree that TechTarget and its partners may contact you regarding relevant content, products and special offers.
You also agree that your personal information may be transferred and processed in the United States, and that you have read and agree to the Terms of Use and the Privacy Policy.

Nortel Networks yesterday (18 April) posted a first quarter pro forma net loss of $463m (£320m), or $0.14 per share for continuing operations.



The results match analysts' estimates but show a weaker result than a year earlier with dramatically lower revenue.

The telecommunication equipment maker showed a loss of $841m (£581m), or $0.26 per share for continuing operations. The figures take into account special charges primarily relating to previously announced workforce reductions and costs of acquisitions, according to a company statement.

Revenue for the quarter was $2.91bn, a huge drop from the $5.75bn reported in the first quarter of 2001.

The consensus of analysts polled by Thomson Financial/First Call projected a loss of $0.14 per share.

Revenue was down sequentially from the fourth quarter of 2001, falling 6% for Nortel's wireless business and 23% for its metro and enterprise networks division but growing 5% for optical long-haul networks.

Compared with the first quarter of 2001, revenue was down more significantly: 26% for wireless, 47% for metro optical and enterprise and 77% for optical long-haul networks. Revenue was down in all parts of the world compared with the same quarter a year ago.

The company continues to adjust its businesses to prepare itself to take advantage of an eventual recovery in the telecommunications and networking businesses, Frank Dunn, president and chief executive, said. However, he declined to predict when such a recovery would occur.

Looking towards results from the current quarter, Dunn said he does not expect a significant upturn or downturn in revenue.

"We're very pleased with the progress made in the financial model," Dunn said. He attributed the weak revenue to a shrinking market overall rather than to Nortel's own sales performance.

Rationalisation of the company as a whole is now complete, he said, but the company will keep taking steps within specific business units to reduce costs. The company at the end of the first quarter had about 47,000 employees and will have about 44,000 when all its cutbacks are completed.

The company also plans to cut back on IT expenses, partly by simplifying its systems, which currently include approximately 800 different applications, Dunn said.

Wireless telecommunications and VoIP (voice over Internet Protocol) are among Nortel's most promising businesses, with carriers investing in 3G networks and enterprises looking to take advantage of VoIP, which allows them to use data networks to carry voice calls, Dunn said.
Read more on IT jobs and recruitment