Caldera will not merge Unix and Linux
Caldera International will not try to merge the Unix and Linux operating systems, following its purchase of the Unix and services...
This Article Covers
RELATED TOPICS

Download this free guide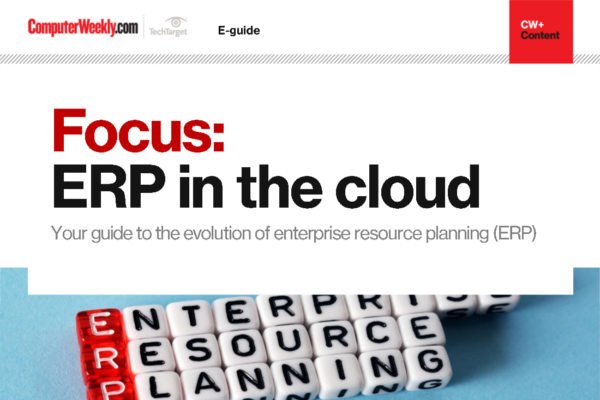 Are you keeping up with the ERP evolution?
Read about the new best practices for the ERP systems and how to tackle the growth of ERP integrations.
By submitting your personal information, you agree that TechTarget and its partners may contact you regarding relevant content, products and special offers.
You also agree that your personal information may be transferred and processed in the United States, and that you have read and agree to the Terms of Use and the Privacy Policy.

Caldera International will not try to merge the Unix and Linux operating systems, following its purchase of the Unix and services arms of the Santa Cruz Operation earlier this year.



The message was made plain to visitors to this week's Caldera Forum after industry watchers had raised the prospect of the company forcing a shotgun wedding between the two operating systems.

However, Caldera will try and improve uniformity between the operating systems to enable better use of the technology.

"We are not going to try and smash together Linux and Unix in a single operating system," said Drew Spencer, Caldera's chief technology officer.

"What we want is consistency [between Linux and Unix]. We want consistent management, consistent configuration, consistent services and a common development environment," he stated.

As its first step, the company has announced Vizier, an infrastructure platform solution to enable users to integrate their operating systems on one platform.

Ransom Love, the Caldera president and chief executive officer, said that Vizier would enable the delivery of much-simplified web-enabled platforms for customisable solutions, as well as providing cost savings for itself and independent solutions vendors.

"We [now] have three different kernels, with different capabilities, pitched at different markets," Love said. "Why would we do three different web services, for example? It makes no sense. If we focus on services as a common layer we get economies of scale. It's pragmatic and our customers get a common platform."

The company is to hone its focus on Web services. Spencer said Caldera was keen to working with Microsoft's .Net, but added: "Until Microsoft opens up the specification, the opportunity is limited."

He continued to explain the current areas of focus. "We are focusing on Java 2 Enterprise Edition [J2EE] technology as a framework to build web services on top of. And we will do this primarily through partners," Spencer said.

Caldera used this week's forum to reiterate that all development will be done around Intel processor architecture, and promised to develop a 64-bit Linux in the future. "We are going to invest hugely in Linux," Spencer said, "and we're going to build Linux for IA-64."
Read more on Business applications