Cisco blames the economy


Describing its slowdown "as possibly the fastest deceleration experienced", Cisco president and CEO John Chambers revealed its problems were caused by the...
This Article Covers
RELATED TOPICS

Download this free guide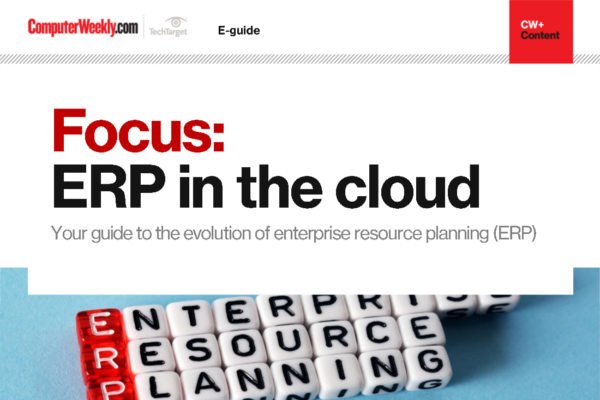 Are you keeping up with the ERP evolution?
Read about the new best practices for the ERP systems and how to tackle the growth of ERP integrations.
By submitting your personal information, you agree that TechTarget and its partners may contact you regarding relevant content, products and special offers.
You also agree that your personal information may be transferred and processed in the United States, and that you have read and agree to the Terms of Use and the Privacy Policy.



Describing its slowdown "as possibly the fastest deceleration experienced", Cisco president and CEO John Chambers revealed its problems were caused by the economy.
Chambers' comments came on the back of the revelation that from year-on-year bookings in excess of 70 per cent in November, it fell to a 30 per cent negative growth within a span of several months.
Net sales for the third quarter to 31 March were $4.7bn (£3.4bn) compared with $4.9bn for the same period last year; a drop of four per cent.
Chambers believed the challenges it faced were primarily based on macro-economic and capital spending issues.
"We believe the strong will get stronger while the economy rapidly goes through peaks and valleys of change," he said.
The company recorded losses of $2.7bn for the three months, compared with profits of £641m for the same period last year.
During the third quarter, Cisco completed the acquisitions of Active Voice Corporation, Radiata and ExiO Communications for a combined purchase price, including assumed liabilities, of approximately $621m.
Job cuts, consolidation of excess facilities and the restructuring of certain business functions have also been undertaken to streamline operations.
"All of this better positions Cisco to lead - if we execute effectively - as the Internet and the associated applications continue to drive the Internet economy," Chambers said.

"We are now in a valley much deeper than any of us anticipated and we believe the basic issues are macro-economic and capital spending related. We also believe the long-term outlook for this new economy and the role that the Internet and Cisco play in this new economy has not changed," he concluded.


Boyd Webb
Read more on Business applications