TUClooks at e-union for the new economy
The Trades Union Congress is planning a major Web-based drive to recruit workers in the new economy. It could involve the...

Download this free guide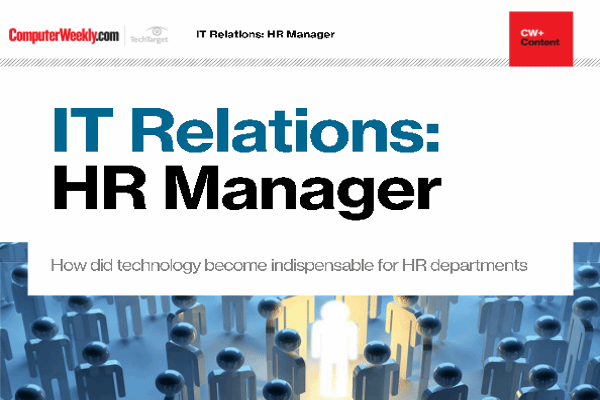 How did technology become indispensable for HR departments
HR and IT departments have begun to work closely together over the last few years. While HR historically has often received limited attention, companies now understand the key role the department plays in the business.
By submitting your personal information, you agree that TechTarget and its partners may contact you regarding relevant content, products and special offers.
You also agree that your personal information may be transferred and processed in the United States, and that you have read and agree to the Terms of Use and the Privacy Policy.

The Trades Union Congress is planning a major Web-based drive to recruit workers in the new economy. It could involve the creation of a new "e-union" to expand the reach of unions into the online workforce.



Nigel Stanley, head of campaigns at the TUC, said, "A range of options are being considered, but it seems likely that the TUC will launch an Internet service for people at work, much of which will be relevant to people in the high-tech and computer industries."

On Friday, union leaders will hold a "blue sky" seminar to discuss whether they can use the Internet to develop a new organisational form and expand their membership base in the new economy.

The e-union initiative could be modelled on Washtech - an online organisation formed by employees of Microsoft and Amazon in Seattle. Washtech is not a union in the traditional sense but provides technology training courses, contract advice, a legal service and, where employees ask for it, negotiates on their behalf.

High-tech workers are turning to unions in response to the spread of US-style employment practices and the dotcom crash, according to union research to be released by the TUC this week.

Tony Burke, deputy general secretary of the media union GPMU, said "Now that the dotcom bubble has burst, we are getting a lot of enquiries about union membership. People are asking, 'what happens if I lose my job?' They want professional advice and assistance. During the boom a lot felt like they didn't need unions - they could walk across road and get a job."

Burke is working with Washtech in an international drive to recruit members at Amazon. The campaign stretches from Seattle to Milton Keynes.

Stanley acknowledged that any service aimed at giving new economy workers more rights could provoke a confrontation over Web site blocking and e-mail privacy. "These are huge issues - but they are part of the reason there is a growing demand for union services in this sector," he said.

Up to 150 union officials are expected at a TUC conference on Saturday to discuss organising online. But some believe trade unions will have to change dramatically to make full use of the Internet.

Paul Mason
paul.mason@rbi.co.uk
Read more on IT jobs and recruitment